READER REVIEWS
APRIL 2018 REVIEWS

Time Tracers - I loved this book! It is a about a boy named Taj who goes to sleep the night before summer vacation and wakes up to find that it is the first day of school in September. Then he meets Eon, a Time Tracer, and learns all about the time stealing things that stole everyone's summer. Kids that like adventure books would like this book. I recommend this book! — Will, age 7

Big Foot and Little Foot - The story is about a Sasquatch that was scared of humans but then he sees the good in a little boy and they become friends. Hugo is a well behaved Sasquatch who asks lots of questions. One day at Sasquatch school, Hugo doesn't listen to his teacher and a human, Boone, sees Hugo which isn't supposed to happen! Hugo and Boone then become friends and see how similar they are. I really liked this book and I will share it with my friends. — Adro, age 6

Tale of a Scaredy-Dog - This was a good book because it was a really funny story that made me laugh a lot. Like, when there is this huge cat that is bigger than a dog—and even bigger than a person. It's really funny when it tries to eat the dog and about how small the dog is compared to all of its family. I think kids should read this book because it's really funny, compassionate, and it made me laugh. And that is my book review.
— Quentin, age 8


Copyboy - I liked this book! It was a great follow up to Paperboy. Anyone who liked Paperboy would like this one too! If you had questions at the end of Paperboy most of those will be answered in this book. But this book also leaves you with a whole new set of questions. I hope he continues the series with a new book! My favorite character was Phil because she was so adventurous. — Ellie, age 11
Saving Winslow - I really liked this book. I like the characters that you always know what they are going to do, but sometimes they have some surprises. And even the meanest character has a soft side. I would recommend putting this book on your shelves. It is really good and a lot of people would buy it because it is pretty cute. I like reading about mini donkeys. So, I would say that this book needs a sequel and I would read it.
— Quentin, age 8

The Miscalculations of Lightning Girl is a story about Lucille Callahan whose life was changed forever when she was struck by lightning. Even though she's twelve and ready for college, her Nana makes her go to middle school for one year. I like this book because it shows that even though you might be different, it might be the thing that that makes you special. — Tess, age 11

In Harm's Way, an action-packed adventure that follows John F. Kennedy and the crew of PT 109 in their unforgettable rescue during World War II, has it all: action, excitement, suspense, and adventure told in an incredible way. When JFK and his boat are smashed in half by a destroyer, leaving the crew alone with no help on the Solomon Islands, they must do all they can to survive. I highly recommend this book to anyone who likes true adventure and excitement. — Sebastian, age 10

Don't let the cover stop you from reading this great book! The cover of The Collector looks creepy but the book isn't as creepy! The Collector is about a girl and her sister who move into their grandmother's house in the woods. At night Josie has strange dreams about of a house in the woods, the one her grandmother tells her to never ever go by...The Collector is a creepy book and enjoyable to read. It isn't too creepy but it's still pretty creepy. The Collector is a very descriptive book and I highly recommend it!
— Quinn, age 9

Where the Watermelons Grow by Cindy Baldwin is a very interesting book. It includes multiple cliffhangers. The author made everything in the book fee so real that, when it rained in the book it felt like it was raining in real life too!
— Merel, age 11

Scream & Scream Again is a collection of 20 short, spooky stories from 20 different authors, including R.L. Stine. Each story in SaSA starts or ends in a scream. In SaSA the stories involve things from squirrels to an "I Scream" truck. SaSA is a great book! I really liked it. Some of the stories weren't very creepy but all were well written and enjoyable to read! I recommend SaSA to readers who are looking for stories that are a little creepy, but not too creepy. — Quinn, age 9

The Looking Glass by Janet McNally is a story about a strong girl. Ballerina Sylvie fights what she believes is right: finding her sister. Even though her friends and family tell her no, she sticks with it and learns not everything is a fairy tale. I really enjoyed this book because Sylvie is a girl who is trying to follow in her sister's footsteps, but stands out in the end. I would recommend this book because it's all about someone who cares about their family member so much that even when someone says not to go, they keep on going. — Tess, age 11

If you like fantasy with aliens read Margot and Mateo Save the World by Darcy Miller. In this story, blue-tentacled aliens try to take over the world. Will middle-schoolers Margo and Mateo let them? Margo discovers a weird alien stuck to Mateo's back. I enjoyed this awesome book because it has an exciting plot. — Toraz, age 9

From You To Me, by K.A. Holt is sometimes happy, sometimes sad, and sometimes both at the same time. The author makes it feel like you know the characters. Throughout the book, Amelia Peabody tries to do all the things on a list left by her sister who died. Amelia is very determined, artistic, and smart. She has some very good friends who help her. She also makes some new friends while doing all the things on the list. Amelia is different from her sister, so there are funny and awkward moments. I really enjoyed the book! — Eleanor, age 10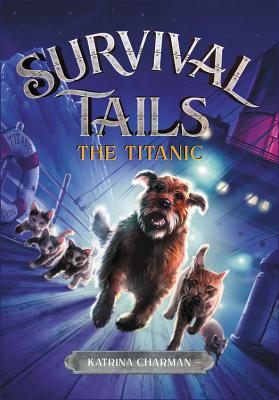 Survival Tails: The Titanic is a great fictional story about the RMS Titanic. It involves action, friendship and sadness. In this story a stowaway dog, a rat, the captain's cat and three kittens are riding on the Titanic when the unthinkable happens: the Titanic begins to sink! Will the friends be able to survive? I highly recommend this book! — Quinn, age 9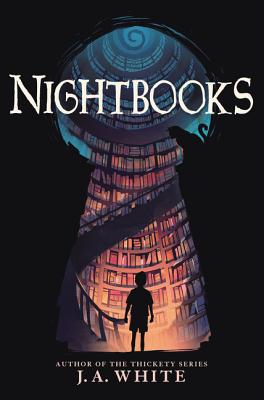 Nightbooks is a story about a boy who gets trapped in a witch's apartment. He has to read a new scary story every night while trying to find his way out of the apartment with the help of a girl and the witch's cat. I recommend Nightbooks to anyone who likes escape and adventure stories. I give this book two thumbs up! — Quinn, age 9

Mac B. Kid Spy - Mac Undercover is a fast read for kids who like funny mysteries. The book is about an average American boy who becomes a spy the day the Queen of England calls telling him the crown jewels have been stolen. Instantly he is a secret spy trying to find a priceless treasure for the Queen. Along the way more treasures get stolen from around the world. It is up to Mac to bring the precious items back from where they came from. Will Mac be able to win them back? I highly recommend this book! — Ben, age 8

Peeves - If you like fantasy, read this great book! In Peeves by Mike Van Waes, Slim Pickings gets sprayed with PVZ! What will he do? Slim Pickings is in a divorced family and he has panic attacks. I enjoyed this awesome book because it has a lot of humor and make believe elements like peeves in it! — Azari, age 9

Isle of Blood and Stone by Makiia Lucier is an excellent book. It is the story of Elias, an explorer, Ulises, the king, and Mercedes, the king's cousin who runs missions to foreign countries for him. It's set in a made-up world where everyone lives in a kingdom on an island and they have the technological advances of the Middle Ages. The characters are trying to figure out what happened to Ulises's brother and travel to many places looking for them using a mysterious map. This book is very intense because there is an intricate plot with many twists. I recommend it to anyone who likes adventure stories. — Jasper, age 10

The Turning is about a boy named Aran who is a selkie--a human who can turn into a seal. Sadly, he has not got a pelt--the item that turns a human selkie into a seal. Aran's goal is to find his pelt so he can live with his family in the water and have fun with his clan. I really liked this book because it is packed with action but also has a sentimental part to it. Most books that aim to be poetic end up being boring. The Turning is a great example of an exciting poetic book. I highly recommend this book. If you get it, I hope you have a great time reading it. — Joshua, age 11

Field Tripped by Allan Woodrow is an interesting mystery story about 5th graders who go on a field trip to Minks Mystery Mansion, which is the house of a famous inventor. When they get there, they don't see many inventions, even though the house is supposed to be filled with them. Where are they? If you like school stories like the Humphrey the Hamster books but also mysteries, you will like this book. Make sure to pay attention to the funny guy who always speaks in homonyms but doesn't know what they are. I would recommend this book! — Sam, age 8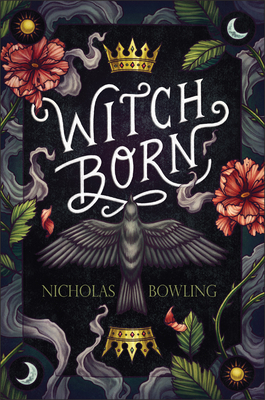 Witch Born, by Nicholas Bowling, is a great book! It's a rare blend of historical fiction and fantasy. This book is full of plot twists (which can sometimes be confusing, so try reading it twice). There are fighting queens, sorcery, witches and people brought back from the dead. I would recommend this book to anyone who likes their history livened up. This book is kind of hard, so I would recommend this book for sixth grade and up. Four stars out of five. — Anonymous, age 11

I liked the book because it was a story that combines a fairy tale with real life. In Dragons in a Bag by Zetta Elliott, 9-year-old Jaxon is sent to stay with Ma, an old neighbor, while his mother is in court. It turns out that Ma is a powerful witch! Jaxon is taken along on a fast moving adventure through time and fantasy while trying to get three dragons back to their home. I would highly recommend this book. It was hard to put down and I read it in one afternoon. I'm really excited for Jax's next adventures in the rest of the series.
— Meshkeen, age 9

This book is great! It's action-packed and it pulls you in. The War Below, by Marsha Forchuk Skrypuch is historical fiction about World War II. It's about a boy who escapes a Nazi work camp and becomes a medic for the Ukrainian Insurgent Army. There are two bad things though: (1) I think it's a sequel to Making Bombs for Hitler, so there are some mysterious references to book one, (2) it's sort of dark and a character you know well dies. I would recommend it to any 4th to 6th grader who likes World War II and doesn't mind a little death. 5 stars out of 5. — Sue age 9