READER REVIEWS
NOVEMBER 2022 REVIEWS
Finally Seen by Kelly Yang. Lina's family was living happily in Beijing, but her parents decided to move to America for more opportunities. They decided to leave Lina behind to live with her Lao Lao (grandmother) and her Lao Ye (grandfather). Five years later, when Lina's Lao Ye died, Lina, a budding artist, arrives in Los Angeles, where she joins her mother, father and her little sister. She learns that her parents are struggling with finances — her mother sells bath bombs on the internet and father works as an organic farmer. She also must start at a new school with new people. Another challenge she faces is that she can't speak English "good" (ha ha, I mean "well"). This book, Finally Seen, is one of family, transition, humor and learning to stand up for yourself. I really recommend it to people who like Front Desk and other books by Kelly Yang. In my opinion this was one of the best Kelly Yang books that I've read. -Henry M, age 10
Initially, I decided to read Gillian French's fifth novel Sugaring Off due to the intriguing cover illustration: a girl with a maple tree growing from her intricately braided hair. Then it was because of the concept, the story about a girl named Owl who lives on a maple syrup farm. I had such high expectations for the book, but was sorely disappointed by the slog it turned out to be, the fact that the story was slow, that the protagonist Owl was sending herself to ruin, that the male lead Cody was a terrible person…I managed to finish Sugaring Off but was left with a feeling of dissatisfaction, that there could have been more. The story and genre were not for me, but more mature audiences who enjoy realistic fiction and teenage romance of this sort may appreciate it. -Caroline D.


Cardbordia, This Side Up is the second book in a series. It is about kids that find their way into Cardboardia and the Gray Queen wants to get them out of Cardboardia. It was interesting and exciting because the Gray Queen almost got them. I liked this book and I would recommend it for kids aged 7-12 who like action. -Evie Fuller age 8
World Made of Glass by Ami Polonsky In the mid-1980s, Iris's dad died of AIDS. After a divorce from Iris's mom, Iris's dad married J.R., who is the one who gave him AIDS in the first place. When Iris's teacher finds out her father has AIDS, she treats Iris like she has the disease too. And, when Iris tells a new kid at school, Julian, about her father, he tells both of her other friends, and they also stay away from her. Despite being treated like an outcast, Iris carries on, including attending rallies that protest the government not creating drugs to fight AIDS. And, in the end, her friends come back, after learning the facts about AIDS transmission and not being so afraid. More generally, this book, World Made of Glass, is about discrimination, heartache, and loss. While there are many sad moments, like when Iris's dad dies, there are also happy moments involving friendship. One unique aspect of this book is that each chapter includes a poem, many of which are acrostic, that Iris and her Dad were writing to each other. I recommend this book to kids who like science and medicine; I learned a lot about AIDS and the prejudice that happened around it. -Henry M, age 10
Once There Was, by Kiyash Monsef, is a fantasy book focused on mythical creatures, mixed with a main character who struggles with accepting her past. The story is about a girl who uncovers her father's secrets, after his sudden death. However, she ends up getting tangled up in a plot that would imprison all of the mythical animals in the world. Personally, I really enjoyed the book, I loved the characters, and the multitude of mythical animals. I would suggest this book for people with an interest in fantasy, mythical creatures, and a little bit of mystery. -Liliana N.
Exit 13 is a story about a family who finds a weird motel in the middle of nowhere. They decided to check in. This was a bad idea. The guy at the front desk is really creepy and weird things start to happen to the family. This book would be good for kids who like scary stories. This book would not be good for kids who get scared easily. I liked the story and it looks like there will be a second one. Overall this was a good book because the story is very engaging. -Evie F age 8
Simon Sort of Says by Erin Bow, Two years ago, Simon O'Keeffe, then a fifth grader, survived a school shooting. He is now moving from his home in Omaha to a small town called Grin and Bear It, in a region known as the National Quiet Zone, where there is no internet (or any electromagnetic currents). This is favorable for Simon because no one could look him up or know who he was or what he had been through. Instead, the townspeople are focused on searching for extraterrestrial life. This book, Simon Sort of Says, is about his new life in this new town, including his two new friends, Agate and Kevin. Agate wants help making a "fake" message from aliens using a microwave, and Kevin is the only person he knows who has a microwave (illegally). The major messages of the book include friendship and teamwork, while trying to leave the past behind. Despite some very serious themes, this book has a really light, funny, happy feeling. While really unique, I recommend this book to kids who like a humorous story and aren't afraid of some dark and scary topics. I really enjoyed this book! -Henry M, age 10
The book I read was called New Kids and Underdogs, by Margaret Finnegan. I personally love this a book and think that it is the best book I have read so far in this program. Once I started reading, I couldn't put it down! This book was about a girl named Robyn who had two dogs, one deaf with impaired vision, Fudge, and one with anxiety, Sundae. Robyn wants to teach people that her pets are so much more than their disabilities while trying to make friends as a new kid. Pretty tough job! I would give this book a 10/10 star review. -Cailin, age 10
Guardians of Horsa, I really like this book because (1) it's funny; (2) it's an interesting story; and (3) the pictures are cool. This is a graphic novel about horses from Horsa: air, earth, fire and water. They go on a mission to find a yearling with special powers. It seems like there is going to be a sequel, and anyone who gets this book should get the sequel too. This book would be good for kids who like graphic novels. I recommend it for first grade to fourth grade. - Evie F. age 8
OCTOBER 2022 REVIEWS
I really like How Do Meerkats Order Pizza by Brook Barker because it's fun to read. I learned a lot from it, but this book also makes learning about animals fun. I learned some fun animal facts, like about deep sea mussels. I also like how some animals were in later sections about other animals. Everyone who likes animals, comics and learning should read this book! -Evie F, age 8
This book, Race Against Death, is a thrilling story of a POW (aka Prisoner Of War) rescue in the early 1940's in the Philippines. During the Second World War, US troops stationed in the Philippines fought with Filipino soldiers against the Japanese. Eventually, the Japanese troops overtake, capture and make POWs of the US and Filipino soldiers, who were taken on the Bataan Death March, a grueling trek in sweltering heat with little to no food. If the POWs fell out of line or behind, they were shot. The survivors were taken to Camp O'Donnell. After about a year, these POWs along with those from several other camps are funneled into Camp Cabanatuan. There, they are given barely enough food to survive and live under very strict rules, breaking them was punishable by death. The rest of the book is about how they struggled to survive and their daring rescue by a group of guerrillas, made up of other POWs who managed to escape. This book is gruesome and gory and, at the same time, gripping and interesting. Because it is nonfiction, there are several photos, maps and eye-witness references. At the end of the book, there is also a timeline, a bibliography and source notes. I recommend this book to those who like history and non-fiction and don't mind a little bit of violence. There are also many more Deborah Hopkins books to read! -Henry M, age 10
The Bridge Battle by Jacqueline Davies This is the sixth book in the amazing Lemonade Wars series (and I decided to read all of the previous books to review this one). This series together covers a year of 4th grade, and this 6th book, The Bridge Battle, is about the very beginning of summer. There are two main characters: Evan, who is 10 years old and Jessie, who is 9 (because she skipped 3rd grade as she grew too smart for her class). Evan goes to summer school because he was falling behind in school, but he is assigned to a class with older kids who bully him. Jessie wanted to go to a summer camp program to build bridges, but instead (due to a mistake) goes to a camp about building fairy houses (which she hates). Unfortunately, Jessie's bullies from 2nd grade were also at the camp. This book is about how both Evan and Jessie learn to deal with their bullies, remember to be themselves, and to put kindness first AND still have fun over summer vacation. This book can be enjoyed by any 8-10 year olds, and I recommend reading the entire series; it's great. I hope there is a book 7 about Evan and Jessie's adventures in 5th grade! -Henry M age 10
A Vanishing of Griffins by S.A. Patrick This book, A Vanishing of Griffins, is about a piper -- a person who plays magical songs on a pipe -- named Patch, his friends, a cursed rat called Wren, and a dracogriff (a dragon x griffin hybrid). In their last endeavor, described in the first book of this series called A Darkening of Dragons, they had just defeated the evil Hamelyn Piper, who killed many village children (#ReallyEvil). This second book starts when they finally find Erner, who was captured by mercenaries. But, the group is quickly arrested as spies and thrown into a pit with a giant, very hungry monster. The rest of the book tells the story of their continued quest to once again defeat the evil Hamelyn Piper, who is now creating a suit of armor to make himself immortal. This book weaves magic, music and some wonderfully unique characters together in a gripping adventure. I recommend reading both books (in order). Perfect for fans of Skandar and the Unicorn Thief and How to Heal a Gryphon. I can't wait for the final book in the trilogy. -Henry M age 10
Legends of the Lotus Island the Guardians Test by Christina Soontornvat is about a young girl who lives on a farm, that is until she gets sent to Lotus Island a place where the guardians train. If she passes or gets sent home is in her hands. Readers who like Amari and the Night Brothers or The Land of Stories will adore this action pact novel about discovering who you are and embracing that. -Teagan S.
Snoopy Soars to Space is a great compilation of the stories in which Snoopy goes to space. I love when Snoopy plays golf on the moon, and I also like how every story or two he decides that the cat weighs around 100 pounds more. I thought it was so funny when he throws his super dish over the hedge to the cat next door. My favorite line in the book is when Snoopy tries some astronaut food and says, "Well, whaddya know..? TANG!" Fans of humorous adventure would love this book!
—Henry W.
Sisters of the Lost Marsh by Lucy Strange Legend has it that if you have six daughters, you will be cursed. Grace, Freya, Willa, Deedee, Dolly and Darcy live with their father and grandmother on a farm in the marsh. Because of the curse, Grace, the oldest daughter, must marry a wealthy man from town. Suddenly, big excitement arrives in the form of Full Moon Fayre (aka Fair), including many tents, activities and performances. The three oldest girls, Grace, Freya and Willa, go to the fair, where they see an amazingly realistic shadow-puppet show. Afterwards, Grace talks with Viktor, one of the leaders of the fair, who tells her that she can join the traveling fair as a dancer. After the fair leaves town, Grace vanishes! Told from the perspective of Willa, this book, Sisters of the Lost Marsh, tells the tale of Willa's journey (on a stolen horse) to find her sister Grace and bring her home. I liked this book because it reminds me of an old fairytale full of magic. I recommend this book to people who like adventure stories, like Robin Hood, where sometimes doing wrong things for the right reasons is still good. -Henry M age 10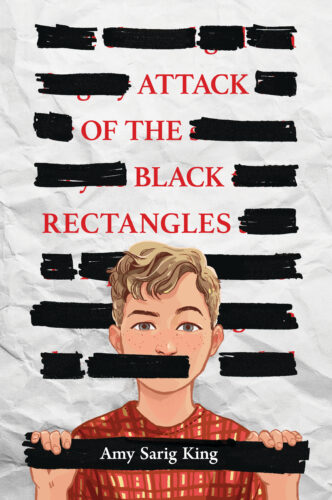 Attack of the Black Rectangles isn't straight to the point, but it is an amazing story. It is part real and part funny , which makes for a nice book. In this tale of a boy and his friends, they are persistent. I like how they rebel against the black rectangles. For example, they organize a protest against the black rectangles. This book is about discovering who you are, which is important to me. Enjoy! -Julia, age 10
The Year the Maps Changed by Danielle BinksWhen you think about geography you may think about places, but this book taught me that geography is really about people. In Australia, eleven-year old Winifred (aka "Fred") is re-drawing her family map. Her mom has died, and her Dad is going to have a new baby with his girlfriend Anika, who already has a son named Sam. Things are changing very quickly, and Fred isn't quite sure where she fits on her new family map. At the same time, many refugees are arriving from Albania, and are taken to Safe Haven and given necessities to live. Fred befriends a few refugee children. Like them, she feels displaced. A big theme of this book is that "maps" (of families and countries) can be overly simplified. I liked this book because it made me think about people's place in the world, including mine. I recommend this unique book to those who enjoy heartwarming stories about complex families and world events. -Henry M age 10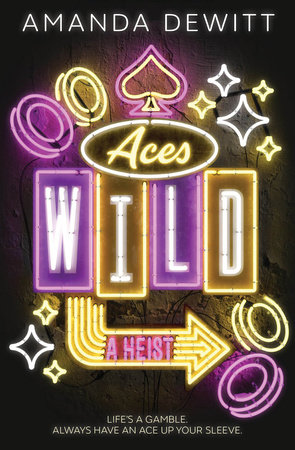 An entire club of asexual characters and a heist? If this intrigues you as much as it intrigued me, you will love Amanda Dewitt's Aces Wild. The novel follows Jack Shannon, leader of his private school's blackjack club, through a Las Vegas mystery and heist. After his mom is arrested, Jack balances uncovering family secrets, invading a gambling club, and figuring out what it means to be asexual and in love. - Amanda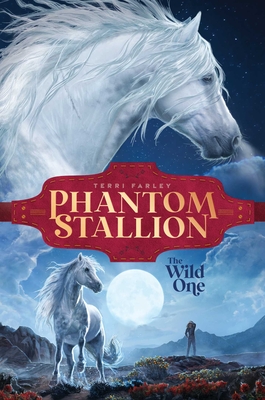 Phantom Stallion (The Wild One) by Terri Farley is an engrossing story about trust and friendship, in both humans and horses. The story revolves around Samantha. Sam loves horses, and she grew up riding them on her father's ranch. It all fell apart when Sam was badly injured in an incident involving her beloved horse. Sam is just getting back home after two years of living with her aunt, and she encounters a legendary wild horse, who she believes is her long lost colt, who's all grown up. The story was exhilarating, and the stallion gave touches of mystery to the book. I loved how the story was able to focus on both Sam's connection with her horse, and the action in her adventures. I was also able to learn a couple things about horseback riding. I definitely would suggest this book for readers who love animals, and especially for those who love horses. - Liliana N.
SEPTEMBER 2022 REVIEWS
This book, The Ever Storms, is the third in the exciting Wilderlore series. While the first book took place in the woods and the second in the sea (which I also reviewed here), this book is set in the desert. It starts with Barclay, the main character, his best friends and his mentor Runa flying on a carrier dragon towards Menneset, the capital of the desert, where the Symposium occurs. The Symposium consists of courses necessary to become a true Lore Keeper. Their journey is interrupted when they spot an unusual sandstorm, which their dragon won't approach…. until the sandstorm sucks them in! This book chronicles their attempt to complete the Symposium while avoiding an evil and dangerous enemy. I like this book because it is full of adventure, suspense and magic. A must-read if you liked the first two books, or are a fan of Dragon Rider or Skandar and the Unicorn Thief (both of which I reviewed and loved too). -Henry M age 10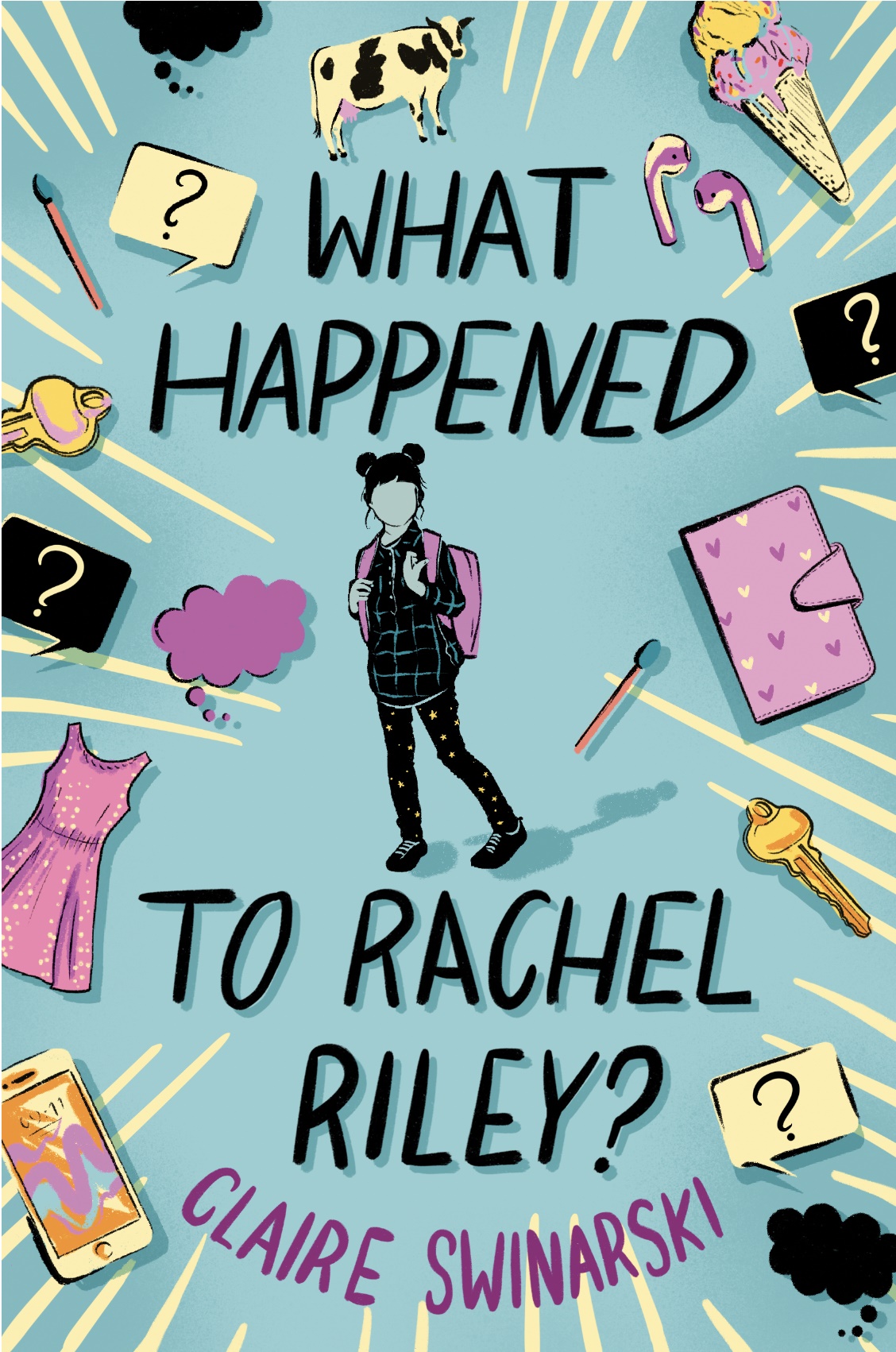 A year ago, Rachel Riley was one of the most popular kids in middle school. Then, without any obvious explanation, she became one of the least popular kids, E.V.E.R.…. Then, a new student to 8th grade, Anna Hunt, decided for her social studies project she would investigate, as the book is titled, What Happened to Rachel Riley? to make her so unpopular. This book, told from the perspective of Anna, shows that when you ask one question you could find surprising answers that just lead to more and more questions. I liked this book because it had a unique format: the story was told in the form of chapters, notes, podcasts, emails and even police reports. The characters were very likable, and the story developed slowly with surprising twists into a BIG ending. I was completely hooked! — Henry M, age 10
Of Cages and Crowns is the thrilling first book in The Culled Crown Duology. This book follows Monroe Benson as she navigates through a deadly competition that can have only one survivor. The plot is well developed and keeps you on your toes for what happens next. I would definitely recommend this book for fans of the Throne of Glass series.  — Emma
Plotting the Stars: Moongarden, written by Michelle A. Barry, is a sci-fi fantasy story that takes place centuries into the future. The story is focused on Myra, who discovers a secret garden in her school. As she restores the garden, she finds happiness, friends, and most importantly, she finds herself. Personally, I don't often read science fiction books, so the mix of fantasy adds a unique touch that makes the book more interesting. The beautiful thing about Moongarden, is that it elegantly represents growth, transformation, and standing up for others in a world of prejudice, and corruption. — Liliana N.
If you like funny fantasy adventure books, then you'll love Quest Kids and the Dragon Pants of Gold by Mark Leikness. Quest Kids is about four kids (and a pig-dog-thing named Ash). The leader of the group is Ned, an orphan who always wanted to be a quester. Next is Gil, a wizard with a fake beard of honor. The smartest of the Quest Kids is Terra, a 700 year old elf. Finally boulder, who is a kind rock troll, therefore he is MMOR (Mostly Made of Rocks.) — Lucia, age 11
This book, Island of Spies, is set on Hatteras island off North Carolina in the 1940's, on the eve of WWII. Three kids — Stick, an aspiring scientist, Rain, an aspiring artist, and Neb, who is just, well, Neb — call themselves the Dime Novel Kids (because they like reading "dime novels"). Together, they serve as the islands' kid detectives. But, when war breaks out, they are hired by the military to help determine if there are spies on the island. The book chronicles the kid's antics as they use what they learned from their dime novels to solve mysteries and locate spies. I like this book because it is a well written mystery, is extremely funny, and has the craziest plot twists. This book would be great for fans of Spy School or Greenglass House series. I liked it so much I am going to read it again! — Henry M, age 10
AUGUST 2022 REVIEWS
Wildoak, by C.C Harrington, is a deep, beautiful book that tells the story of a girl, Maggie, who had a stutter, basically it made it hard for her to talk without stuttering, and there were some words she had a lot of trouble saying. Her parents had decided to send her to her grandfather's house, believing that the fresh air could help with her stutter. While Maggie is there, she finds a young leopard cub, and as the two bond, Maggie grows in confidence, and feels a deep, almost magical connection with an ancient forest near her grandfather's house. Maggie and the cub both are excluded in the community, and Maggie speaks out to protect both the cub, and the forest. The book is told through the perspective of Maggie and the cub, it's incredibly thought provoking, and beautifully told. Wildoak, it truly is an inspiring work of art. — Liliana N.
This book, The Lords of Night, builds off of The Storm Runner series (by the same author) with Renata Santiago—nicknamed "Ren"—now playing the main character. Ren discovers that the nine Aztec Lords of Night are reawakening, and she needs to team up with a half-demon, named Edison, and an 11-year-old Aztec supernatural hunter, named Montero, to stop them. This book combines Mayan and Aztec mythology with modern-day culture to make this both an educational and exciting book to read (in classic Rick Riordian style; no wonder he recommends it). I especially recommend this book to kids who like Paola Santiago, and I strongly suggest reading the Storm Runner trilogy first. Can't wait for book 2 to come out. — Henry M, age 10
If you had 1 wish, what would you wish for? Best Wishes has Becca in that position. She just lost her best (& only!) friend earlier that day, so she wishes for everyone to be her friend. Will Becca's wish cause more trouble than good? This awesome story is one of a kind until the sequel comes out! It's a great story and I know people will enjoy it! — Julia, age 10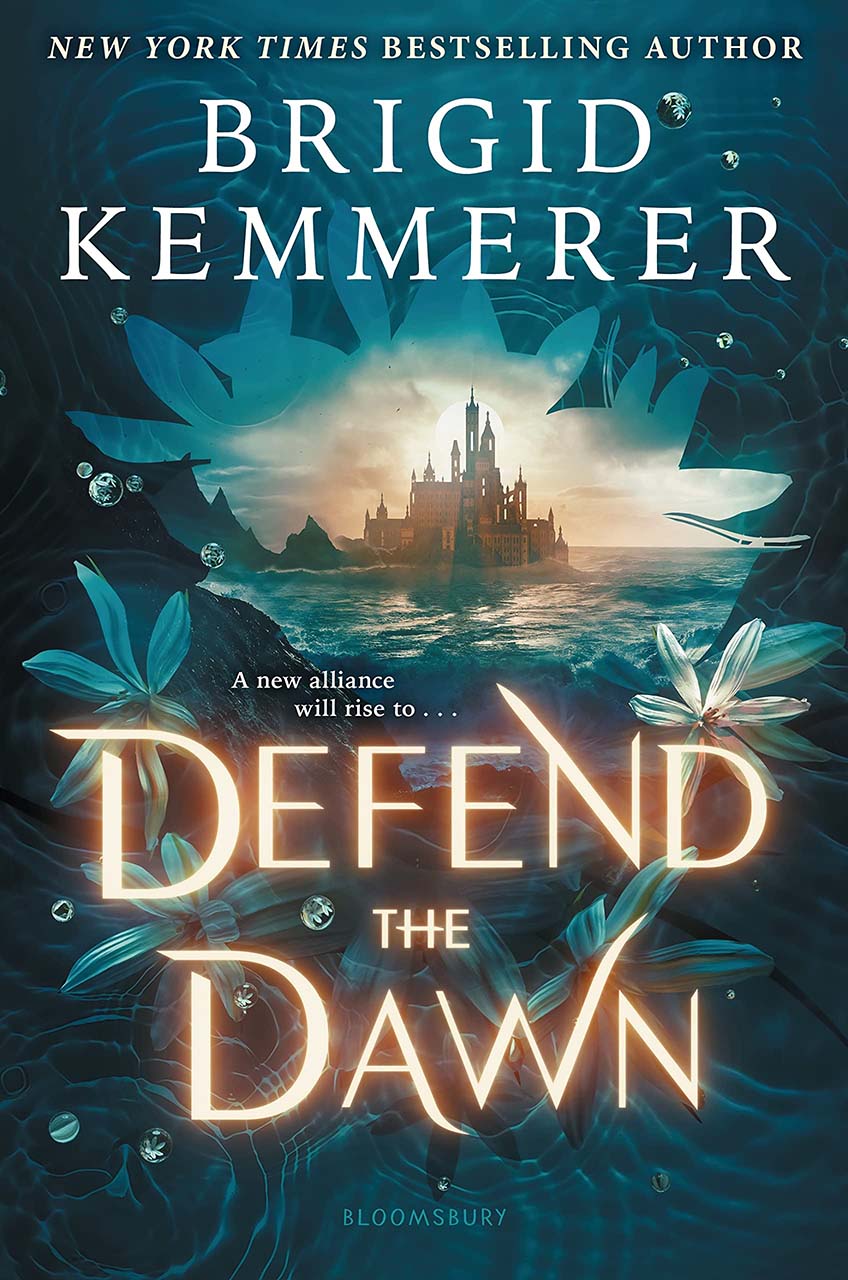 Defend the Dawn is the second book in the Defy the Night series. This book follows Tessa and Corrick as they embark on a journey across the sea to the neighboring country of Ostriary. Defend the Dawn is filled with twists and turns and a unique new group of sailors who might be hiding a few things. While starting off slow in the beginning, this book builds into an eventful ending that will have you on the edge of your seat and waiting for the next book. — Emma

After Life by Melissa de la Cruz is the story of Schuyler, a teenage vampire who finds herself dropped into another universe on the sidewalk of New York City. As Schuyler tries to piece together what's going on, she discovers that Lucifer, the same vampire she just defeated in her original universe, is recruiting vampires from all over the area to kidnap humans and drain their blood. The book is told partly through Schuyler's point of view, and partly through the eyes of two boys working as Lucifer's second in command. After Life has surprising plot twists and in-depth characters and can be read as a continuation of the Blue Bloods series or as a stand alone novel. — Josie, age 14
JULY 2022 REVIEWS

The Big Dreams of Small Creatures is a book about two kids, Eden and August, who both have very different views about bugs: Eden LOVES bugs (and all other animals), but August despises bugs (since they ruined his performance in the school play). Nonetheless, both kids want to go to the same place: The Institute for Lower Learning, where bug species learn to communicate with each other and to humans! Eden wants to go there because she learned to talk with a queen paper wasp, when some kids mistook the wasp's nest for a piñata. August wants to go because he heard an old chemist, who made bug poisons, had hid all his chemicals at the institute, and August wants to use them to eradicate all bugs. This is a book about how two very different kids with two very different motives learn to work together and become friends with each other and with bugs! I recommend this book to people who find bugs interesting and amazing as well as those who are scared of them (in other words, everyone!). This book is really unique, and I hope a sequel comes out soon! — Henry M, age 10

Maya Prasad's Drizzle, Dreams, and Lovestruck Things is a whirlwind adventure of love stories. The novel follows the four Singh sisters through the four seasons; A meticulous planner and baker whose life scheme suddenly doesn't seem as intriguing as it once was; A restless poet who takes on the challenge of throwing an extravagant Winter Ball in their dad's late husband's memory; An anxious photographer struggling to create the perfect portfolio and come out of her shell; and a hopeless romantic taking on the challenge of finding her perfect match. Their coming of age story is entertaining, emotional, and unputdownable! — Amanda M

I usually prefer fiction (and I am not particularly interested in UFOs), but I loved Crash from Outer Space. What I really liked about this book was that it provided all the facts but left the decision — if you believed in UFOs or not — up to you. My favorite part was all the information they provided about the Roswell incident, a famous sighting in which nine individuals claimed to have seen a crashed flying saucer and aliens. I recommend this book to people who are interested in UFOs, aliens and other unexplained phenomena, but also to people with curious minds and/or those who like thinking about strange ideas in realistic terms. This may be one of my new favorite books, and I highly recommend it. — Henry M, age 10

A.G. Howard's novel, Shades of Rust and Ruin, plays with whimsical and science fiction themes. Phoenix "Nix" Loring has grown to fear Halloween after it took her parents when she was 3, and at 11, her twin sister Lark. Nix finds comfort in her imaginary world Mystiquiel, a realm of goblins and faeries. But when her uncle goes missing on Halloween day, Nix, along with her best friend and Lark's boyfriend, Clarey, discover a version of their town where the creatures of Mystiquiel are alive. Their adventures are perfect for readers who love steampunk, mystery, and morally gray characters. — Amanda M

As a resident of Massachusetts, I could not help but smile at the fact that Grounded for All Eternity, for the most part, took place in the infamous town of Salem. It was a creative concept for the villain to be a pastor from the Salem Witch Trials, and to be able to compare fact and fiction while reading was quite interesting. Overall, I enjoyed the story, and the characters, especially Malachi, were quite relatable. However, the novel is most definitely for middle grade fiction as important details and transitions throughout the novel were not included. I look forward to seeing this on sale in the coming weeks! — Caroline D
JUNE 2022 REVIEWS

Giada comes from a long line of healers. Unfortunately for her, healers are only allowed to heal people, not animals, which is how she wants to use her powers. When she tells her brother Rocco about her plan to heal animals, he gets mad at her and badly hurts her feelings. Sitting awake in her bed the next night, she wishes that Rocco would disappear. And then he does! This book, How to Heal a Gryphon, is about how Giada uses her newly found powers to save her brother from a shadowy doom, and along the way, she is helped by the animals she has previously healed. I recommend this to fans of Fablehaven and DragonRider. I hope a second book will come out soon! — Henry M, age 10

Shad is a 10-year-old boy who lives with his grandma in a small town. One day when fleeing from his bully and arch nemesis, he encounters a man, who tells Shad that he is an alchemist! (An alchemist is someone who can create charms through a magical process, using different elements, such as zinc, sulfur, etc). When his grandma suddenly dies, he is sent to Alexandria Academy for science, and his life changes forever. This book Shad Hadid and the Alchemists of Alexandria follows his adventure-filled journey as an alchemist-in-training, including concocting recipes, dueling necromancers, and ultimately confronting his stepfather (but I can't tell you why….). I recommend this to readers who like Harry Potter and The Alchemist. I read the whole book in a single night. — Henry M, age 10

David's middle-school life was already complicated, before a time-traveling, shape-shifting dog named Fea appeared. Earlier that day David had accidentally injured his best friend in the track and field trials. Fea says she can bring David back in time to correct any one mistake he made in his past. David jumps at the chance and travels back in time to fix his mistake. The book You Only Live Once, David Bravo is a heart-warming, time-traveling adventure about friendship, fun and making good choices. I recommend this to fans of Simon Bloom or Fenris & Mott (which I reviewed last year). — Henry M, age 10

The Labyrinth of Doom by Stuart Gibbs is an amazing book with funny parts and suspenseful parts. I think it was a great sequel to Once Upon a Tim, and the author came up with even better monsters than in the first book. The two main characters, Tim and Belinda, encounter many monsters on their way through the maze as they attempt to save Princess Grace once again. I especially liked how they defeated the chrubble and the Giant Scissors of Doom. This would be a great book for 3rd through 5th Graders who like humorous adventure stories. — Henry W

Watch out! Here comes a great, silly story to read! I loved Oh, Sal because of its humor and realistic scenes. It takes place around Christmas. In the story, Sal spends time with her family. If you've ever read The Year of Billy Miller or Billy Makes A Wish, you will love this book! If you haven't read those books, I still think you will love Oh, Sal! — Sadie, age 8 and 1/2

A Wilderness of Stars by Shea Ernshaw is a captivating sci-fi, mystery, romance, and found family novel. The story follows a young girl, Vega, who has kept her identity a secret her whole life. Vega is the Last Astronomer, tasked by her ancestors to save their planet before the plague kills everyone. Her journey leads her to a girl named Cricket and a boy, Noah, both of whom are keeping secrets of their own. Readers who love astronomy will enjoy this book! — Amanda M

The Kingdom of Lunis is in danger after the walls of Nubis, which protect the city's inhabitants, were breached by the evil Reaper King's minions. Its very survival rests in the hands of an inexperienced twelve-year girl named Mia McKenna and her two friends, TJ and Jada. Together they journey to the capital city, Stella, and there, they must inform the Queen of the impending danger. Along the way, with the help of their umbras (shadow creatures that can be tamed), they face many challenges, and in the end, Mia confronts her old friend turned enemy, Miles. The Lightcasters is about friendship, adventure and magical creatures. The action is non-stop; I could hardly put the book down. I recommend this book to kids who like the Wildelore series. — Henry M, age 10

For mystery fans, here comes Rebecca Barrow's novel, Bad Things Happen Here. Set on the peaceful island of Parris, Luca Laine Thomas lives in her world of parties and friendships, while grappling with her mental health and the death of her best friend, Polly. Luca has always been told that Polly's death was an accident, but when a new death on the island and a string of unsolved ones before Polly's resurface, Luca sets off to find the real reasons behind all of these girl's deaths. Bad Things Happen Here shares similarities with One Great Lie, by Deb Caletti, while also touching on themes like love, loss, friendship, and heartache. — Kaytaki P

Melanie Conklin's book, A Perfect Mistake, is a mysterious story about unraveling the true story behind the injury of a boy's best friend. Max, the main character in the story, struggles with guilt and shame when he believes that it was his fault that Will, one of his best friends, got hurt. Max's other friend, Joey, refuses to talk to him and Max believes that the way to save Will is to find the truth. Can Max find the liars and uncover what really happened that night? — Liliana N
MAY 2022 REVIEWS

Stuart Gibbs is at it again; he has published yet another Spy School book, Project X (the 10th book in the series). In this action-packed book, Benjamin Ripley is being hunted by countless assassins. To survive, he must locate his evil nemesis, Murray Hill, who has placed him at the center of a vast internet conspiracy, involving shape-shifting Flubodians (aka space lizards) from Proxima Centura. Now, not only is he pursued by assassins but also conspiracy theorists! This book is FULL of adventure, battles and epic jokes. I was constantly laughing out loud. This was the best (and funniest) Spy School book yet! — Henry M, age 10

Twelve-year-old Maia is at home with her younger sister one night when she feels something….. wrong. She can't quite explain the feeling. She gets up and goes to the bathroom. When she returns to her room she notices an orangish glow under her door. FIRE! After the incident, she is sent off to spend the summer with her grandparents, where she meets a new friend named Griffin, a cute dog named Big Bear and a baby deer named Wilma. Controlled Burn is about how Maia's new friends help her cope with the fact that, although she saved her sister from the flames, the fire may have been her fault. The main theme of this book is that you can't change the past, so you just have to keep living in the present (and having friends sure helps!). This book is unique: the part that really caught my attention is that there are four parts of the book: pre-ignition, flashover, fully developed, and decay, which represent the four stages of fire. This book was surprisingly un-scary, and I highly recommend it. — Henry M, age 10

The book Wildoak is about an English girl named Maggie with a bad stutter, who doesn't like school because she is embarrassed when she has to speak, especially in front of the class. To take a break from school, her parents send her to her grandpa's house; he lives in Cornwall near a forest called Wildoak (where the book gets its name). There, Maggie meets an abandoned snow leopard, with a sad past, and begins to take care of it (and protect it from the local villagers). Wildoak is a story about emotional growth, friendship and saving the planet. And, as the book cover illustration says: "Everything speaks, just not the same language". One unique aspect of this book is that every chapter switches between Maggie and the perspective of a snow leopard. This book is one of my new absolutely favorite books, and I have already recommended it to many friends. — Henry M, age 10

Repairing the World is a story about a teenage girl named Daisy, who is struggling with feelings of loss and grief. She experiences a tragedy, the loss of her best friend. Her whole family is changing drastically and her best friend, who always supported her, is no longer by her side. The story beautifully shows how grief and change can be hard, but eventually, moving on, growing, and loving is the best medicine for a downhearted spirit. Throughout middle school, Jewish school, and spending time at home, Daisy struggles with her past memories of her friend and finds it really hard to move on without feeling guilt. Linda Epstein 's book is a heartfelt, thought provoking story of how one can grow through grief, and live on after losing a loved one. — Liliana N

Margarita Engle's book, Singing With Elephants is an inspiring story told through free-verse poetry. The book focuses on Oriol, a young teenage girl who learns about the nature of poetry from a Latin-American celebrity poet. Oriol gets the opportunity to visit a pregnant elephant, and inspires Oriol to write poetry centered around their special bond. The book is a quick read for anyone who enjoys poetry, specifically free verse. It also contains words in Spanish for readers who aspire to learn other languages. Singing With Elephants is an astounding book that provokes creativity to rise in young aspiring readers. — Liliana N

The Witchery by S. Isabelle is a fascinating magical realism novel. When Logan arrives in Haelsford, Florida, she finds herself wrapped up in a mystery to break the murderous curse of the Haunting Season. Together with Mesmortes Coven Academies infamous Red Three and two non-magical boys from Hammersmitt School, Logan attempts to end the Haunt, but they only succeed in discovering a plot more dangerous than they know how to face. This was an incredible read with lots of BIPOC and LGBTQ+ rep, the character and world building left me hungry for more! — Amanda M

I'm not generally a superhero story fan, I find them so clichéd, but Cristina Fernandez's debut novel How to Date a Superhero (And Not Die Trying) was a healthy mix of cliché and originality. The dating relationship between the protagonist Astrid and the deuteragonist Max was already nicely established, meaning that there were no long reading sessions of 'just get together already!', which I was quite happy about. However, I feel that the element of superhero powers and the institution of superheroes could have been better explained; I was confused for much of the book on how those with powers made the leap from someone with abnormal abilities to crime-fighting vigilante. Additionally, for the midsection of the book, the plot was underdeveloped and the antagonist easy to pinpoint, leaving me to wonder what the driving force in the story was. In retrospect, I would rate this novel an 8/10, as there are a few plotline and character development issues that could have been improved, but overall, it was a great read and I look forward to seeing it on the shelves! — Caroline D

White Fox in the Forest is the second book in the White Fox series, best selling Chinese middle-school novels translated into English. White Fox in the Forest continues Dilah's, the young fox's, quest to become human. He is guided by the moonstone, given to him by his parents before they died, and when exposed to moonlight points Dilah in the right direction. On his journey he discovers that friendship is a virtue of its own — a major theme throughout. This book is also full of formidable enemies, epic adventure, powerful magic and more. It reminds me of another of my favorite books, A Wolf Called Wander. I strongly recommend you read the first book in the series. I read them back to back and couldn't put them down. — Henry M, age 10

I quite liked Cake Eater, Allyson Dahlin's new take on Marie Antoinette's tragic and depressing tale of cakes to execution. Most of the characters were well developed, almost flesh and blood rather than two-dimensional lines of ink on paper. The first two-thirds of the book I absolutely loved, but when the storyline began to follow that of the real Marie Antoinette's calamitous life path to death, I felt disappointed, that the 'sumptuous retelling of one of history's most seductive tales' would lead me right back to the story I knew it to be, of revolution and execution and disaster. Especially when tragedy befell my most favorite character, the only character I felt a connection to. However, taking into account that I feverishly read the whole book of four hundred fifty-two pages in barely two days, I really did enjoy the story. Although Cake Eater is just her debut novel, I have hope that Allyson Dahlin will be a promising author! — Caroline D
APRIL 2022 REVIEWS

The Lost Whale begins with the main character Rio getting off a plane by himself. Because his mom is mentally ill, he had to move in with his loving grandmother, who lives right on the edge of the ocean in California. After discovering an old drawing his mom made as a child, he learns that his mom always kept a lookout for one specific whale, named White Beak. He believes that if he can find White Beak, he can cure his mom. Serendipitously, he meets a girl named Mariana, whose father leads whale-watching tours on his boat, the Spyhopper (named after an interesting whale behavior). This is a touching tale of the search for an elusive whale and the friendship that develops between Rio and Mariana. I like this book because it somehow captures, so perfectly, the beauty of nature and why we should protect it. I recommend this book to people who like nature and the ocean, in particular. A must read! — Henry M, age 10

The Ghost of Spruce Point is about a 12-year-old boy named Parker and his best friend Frankie, who live in Spruce Point, Maine. One day when Parker is at his Mom's Inn, he see a glowing green flash of light. He is reminded of a story his Dad tells him about how a ship sunk after seeing a mysterious green light. He tells Frankie about what he saw during a KCM (aka Kids Confidential Meeting) in their treehouse fort. Frankie shares that she saw a ghost in her cranky neighbor's backyard. When Parker overhears his parents talking about how their Inn may go out of business, he starts to worry that Spruce Point has been cursed. The rest of the book is about how Parker and Frankie work together to reveal that the ghost is not as much of a ghost as anyone thinks! This book kept me hanging until the very very end. This book is also great for anyone who likes spooky mysteries, like The Greenglass House series. — Henry M, age 10

In Wolfish, Alba is a 12-year-old oracle apprentice. After delivering a horrible prophecy to the new King, she realizes that in doing so that she has endangered two innocent children. While trying to find out the fate of the twins that she endangered, she meets a scribe named Maurus. Alba convinces Maurus to teach her how to read and write, which is strictly illegal. When she is discovered, she is exiled. While exiled, she meets a girl named Rae, who she believes is one of the lost twins. One day while exploring Rae encounters a wolf, who she befriends. Soon after, she and Alba are captured. While imprisoned, Rae and Alba make a startling discovery about Rae's wolf. It's completely unexpected, but ties the whole story together and explains the title of the book: Wolfish. The theme of this book is: if you try to put something off (or stop something altogether), it may still come back and sometimes much much worse. Perfect for kids who liked A Wolf Called Wander or WildWood, or anyone who likes a story with HUGE plot twists. — Henry M, age 10

The cover was, in fact, the first thing to draw me in. But it was the summary on the back, a girl named Xingyin on the cusp of womanhood, embarking on a journey to save all that is dear to her and finding the people in this world precious to her…that was what got me to take the book off the shelf and read it. I found Sue Lynn Tan's interpretation of the legend of Chang'e in Daughter of the Moon Goddess revitalizing, an old myth given a new twist (something you hear a lot of these days), like polishing a window and finding the view different than before. A new perspective, one which I quite enjoyed. The writing was a bit fast-paced and unclear at times, but Xingyin's tale was clear and vibrant, a story I will cherish for a long while. — Caroline D

A Taste of Magic by J. Elle is a book of magic, family, friends, and food. Kyana is an ordinary black girl until on her 13 birthday she learns she's magic. Kyana hopes that the charms she's learned will help her and her mom, who are low on money. But when Kyana's magic school must close due to price issues, can Kyana save her magic school with her baking skills? And can she go against master chefs to earn money? Only time will tell. — Teagan, age 9

Zachary Ying and the Dragon Emperor was a FANTASTIC book! The plot was well-developed, with a fast pace and lightning-speed turns, but also gradually growing truths and new spiciness added to the mix. Xiran Jay Zhao does a great job of invoking traditional Chinese history and myth, but adding an American flair into the book. The characters are very complex, with layers like an onion to deepen the characters, including the emperors and Zachary. It's kind of like Percy Jackson x Avatar x The Dragon Prince, which is a very powerful combo. Overall, it's a book with a LOT of flavor in it. 10 out of 10! Would definitely recommend it to everyone I know, especially since it helps support and teach about the AAPI community! #VeryAsian — Timothy B
MARCH 2022 REVIEWS

When The World Turned Upside Down is a great book in my opinion. It's full of exciting chapters, cool characters, and relatable pandemic problems. I would give this book a 4 out of 5 star review. The only reason I wouldn't give it 5 stars is that I had some questions about the story in the beginning of the book, but DON'T STOP READING!!! Later in the book, it answered all of my questions. Also, the book teaches you that just because there's a pandemic doesn't mean that the world is over! All in all, I would definitely recommend this book.

I read this book! I loved this book! It's about two friends who play together and learn new things. I noticed it rhymes and liked finding rhyming words. — Theo, age 7

Must Love Pets by Saadia Faruqi is a wonderful book that includes friendship, family, and honesty. Imaan wants a dog so she and her friends start a pet sitting business. When their first customers dog escapes can they find him and keep Must Love Pets in business? — Teagan, age 9

Coop Cooperson is the only human in Dungeoneer Academy, a training school for future Dungeoneers, who are explorers that search for lost treasures. The School is divided into four teams: red, yellow, blue and green. Coop is on the green team. After failing in the training gauntlet, Dungeoneer Academy's version of a pop quiz, he thinks he may never become a real Dungeoneer. On his way to the final gauntlet, things quite literally go "off the rails" (you'll have to read the book to understand why). After getting captured by tiny mushroom creatures, he promises to slay Zarakna'rawr, the terror of the mushroom world. This book, Dungeoneer Adventures, is about Coop's quest to find the mysterious Zarakna'rawr, and eventually slay it to save the mushroom world. This is a story about magical worlds, fantastical creatures and non-stop adventure. It's especially nice that the book is illustrated, which really brings the characters to life. The major lessons include: never giving up, teamwork and that true friends will always have your back. I recommend this book to kids who like fantasy adventure books, like Harry Potter. Can't wait for book two! — Henry M, age 10

Last Fallen Moon is the second book in the Rick Riordan presents Gifted Clan trilogy, the first being The Last Fallen Star. This book starts with Riley Oh, the main character, in the library. There, she is typing out spell books when she receives a text from her sister. She hurries back to her house and finds her sister has prepared a birthday surprise for her! During the happy celebration, however, a group of witches curse her house, bringing bad fortune to her and her family. This is the first of many obstacles that Riley will have to overcome. After she journeys to the Spiritrealm to find another Patron God for her clan, the Gom, she discovers a mysterious poison that is affecting the realm's water supply. Her biggest challenge will be to save the water supply and thereby save all the realms. The main theme of the book is about overcoming obstacles, and then more obstacles and then even more obstacles. If you liked Paola Santiago and the River of Tears (or any other Rick Riordan presents books), you will like this one too. This book is even better than the first in the series! — Henry M, age 10

The Ghosts of Rose Hill by R. M. Romero is an incredibly unique story told in verse prose. After Ilana Lopez is sent away from her family to live with her aunt in Prague, she falls into a story of Jewish mythology. Ilana meets a kindly ghost and a man with no shadow, both who seem to understand her far more than her family. This book is a very fun read, the aspect of verse prose adds depth to the already interesting story. I highly recommend it to anyone who loves mythology and poetry! — Amanda M
A Girl's Guide to Love & Magic by Debbie Rigaud is a very fun YA romance. On Cicely Destin's fifteenth birthday, her aunt Mimose is possessed by a rogue spirit after a gone-wrong spiritual reading. With the aid of her best friend Renee and her crush Kwame, Cicely must attempt to un-possess Mimose. This is an adorable romance novel filled with Haitian mythology, I highly recommend reading. — Amanda M

Skandar is a 13 year old boy, who, like everyone else on the Mainland, has to take a hatchery exam in order to become a unicorn rider. On the day of the exam, a mysterious woman arrives at his house and tells him that he didn't need to take the exam. This was a lie, well, sort of. Nonetheless, he was then taken to the hatchery, where he could bond with his very own unicorn. There, he finds out the reason he couldn't take the exam: instead of wielding one of the four elements, he could use the mysterious 5th element — the spirit element. This convinces him that he is the only one who can stop the mysterious Weaver, a spirit wielder just like him, only evil. The rest of the story tells his incredible adventure filled with magic, friendship and epic unicorn sky battles. The story has a unique twist: instead of unicorns being portrayed as friendly fairytale creatures, here they are really bloodthirsty ferocious nightmare beasts. Skandar and the Unicorn Thief is like a cross between Harry Potter and Percy Jackson. I really liked it! — Henry M, age 9

The third book in the Charlie Hernandez series, Charlie Hernandez and the Golden Dooms, starts as an ordinary day in Charlie's school. From that point on, the rest of the story is anything but ordinary. There are random earthquakes, skeleton people and a gang of lizard men that kidnap pets. When Charlie realizes that these strange happenings and creatures are all connected, he figures out that the entire world is in danger. With his best friend Violet Ray, they must work together to save the land of the living from invasion by the La Mano Peluda's forces. This book was inspired by Latin American legends, so it is full of magic and mythical creatures. You will like The Golden Dooms if you like "Rick Riordan recommends" books, especially the Paolo Santiago series. I really hope there is a book 4! — Henry M, age 9

The Beast and the Bethany is a wonderful book full of mystery and humor. This book has two main characters, twelve year old Bethany and 512 year old Ebenezer Tweezer. Ebenezer adopted Bethany, who used to be an orphan. Ebenezer had a 15 story house full of expensive gifts given to him by the beast, a horrible creature that can vomit out anything, or turn people into puddles. Young Bethany used to be a prankster but tries to become a good person, along with Ebenezer, who was forced into doing some do-gooding by Bethany. There is only one problem with Bethany's plan, neither she nor Ebenezer know exactly what good people do… and the part about Ebenzer secretly missing the beast. Although the beast gets swallowed by Claudette, a parrot, he is still very much alive and evil. For people who want to read books with characters that are not exactly good people, this is the perfect book for you. — Lucia B, age 10

Inspired by The Importance of Being Earnest, Epically Earnest by Molly Horan is a fun, witty read that follows Jane Worthing through her senior year of high school. Jane is adopted at one after being left by her previous family in a Gucci bag at a train station, an event which goes viral online dubbing her "Bag Baby." Jane never bothers looking for her birth parents, until her best friend Algie finds a familial match from a DNA kit. Jane has to decide if she wants to pursue the lead while also dealing with her massive crush on Algie's cousin, Gwen, who just so happens to be visiting him right before Algie and Jane's senior prom. I highly recommend this book to anyone who loves romance and found family! — Amanda M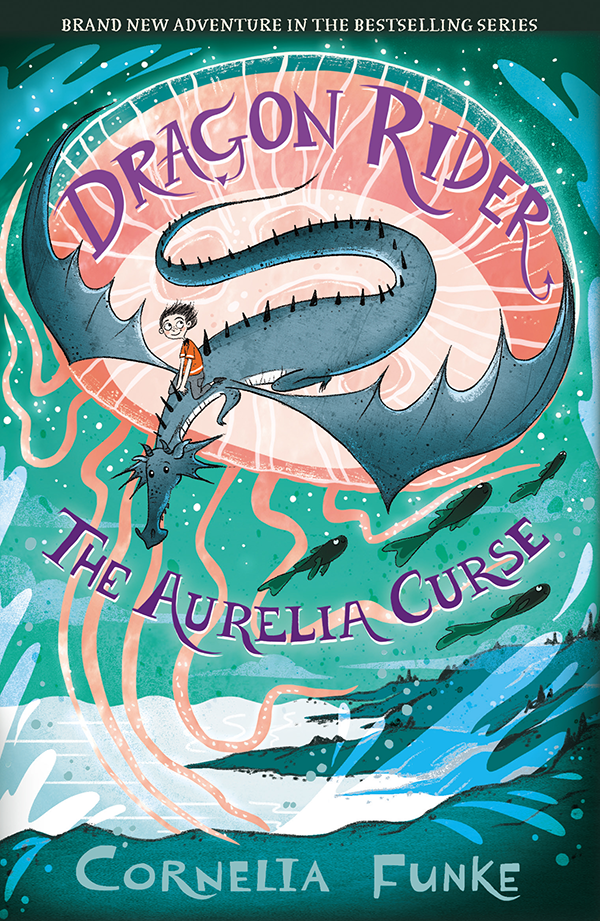 The Aurelia Curse is the third book in the Dragon Rider series which starts with Guinevere Greenbloom and her father Barnabus on a remote island, where they learn that the Aurelia is awakening after 10,000 years of rest. The Aurelia brought all Fabulous Creatures (e.g. unicorns, fairies, griffins, etc.) into existence, and if she is harmed, all Fabulous Creatures will vanish from the face of the earth. According to legend, when the Aurelia awakens she sends out pods. Barnabus's old nemesis Cadoc Eelstrom is planning to steal one of Aurelia's pods, which is said to bring immortality. In the rest of the story, the Greenbloom family faces many dangers, eventually confronts Cadoc himself, and must ultimately save the Aurelia. Like the other books in this series, this one is full of adventure, magic and myth. I strongly recommend reading the first two books in the series to fully understand this one. If you liked the Fablehaven series, you probably will like Dragon Rider too! — Henry M, age 9
FEBRUARY 2022 REVIEWS

A Show for Two by Tashie Bhuiyan follows Mina Rahman through her senior year of highschool. The third step in Mina's guide to applying for the Golden Ivy student film competition has always been a challenge: a celebrity appearance, no matter how ridiculous, will always win points with the judges. So when she finds out that famous actor Emmitt Ramos is at her school under a secret identity, she hopes that all her problems will be solved. However, the two don't get along in the slightest when they first meet; Emmitt mistakes Mina for a crazed fan taking pictures of him, and Mina, having no clue who he is, believes Emmitt to be incredibly arrogant. When Mina discovers his identity and presence at her high school, Emmitt strikes a deal with her: in exchange for his appearance in her film, she has to show him around NYC. This book has fantastic banter, I couldn't stop laughing while reading it! — Amanda M

The third installment of the Charlie Thorne series, The Curse of Cleopatra, starts with a daring break-in of a sprawling penthouse in Egypt, where Charlie believes the last clue to find Cleopatra's famed treasure would be found. Things go as planned up until she is discovered. She barely escapes and speeds off into the desert on a motorcycle chased by guards. The rest of the story is equally exhilarating and follows Charlie's world-wide quest to discover the secret of Cleopatra's influence. Although Charlie is often underestimated because she is a girl, she proves to be clever, resourceful and strong. This book combines mystery, puzzles and adventure with non-stop action. If you like City Spies or Explorer Academy, you will like the Charlie Thorne series, with the third book being the best so far. Five stars! — Henry M, age 9

Meet Me in the Middle by Alex Light is an incredibly moving story of romance and hardships. After the car accident that put her best friend Katie in a coma, Eden is just trying to move on with her life. She has a new roommate and a job in the city, but everything is brought back to her when Katie's older brother Truman returns. Truman and Eden were never close; until the night of Katie's accident. Eden struggles as they begin to rekindle their relationship knowing their first kiss nearly killed her best friend. This book does a fantastic job of handling grief and loss, I highly recommend it to anyone looking for a heartbreakingly deep read! — Amanda M

Falling Short is a realistic fiction story about two boys who are entering 6th grade. One of them struggles with his grades, and the other struggles with sports. The author, Ernesto Cisneros, has shown the struggles of being unwanted or uncared for, whether it's alcohol issues, to divorce. The story is about the beautiful friendship of both boys, and how far they're willing to go for each other. Also, basketball is a very important priority in the story, along with how people can be underestimated or mistreated because of height or size. The book emphasizes real issues in life, like bullying and addiction. This book is suggested for basketball loving kids, and for kids entering 6th grade. — Liliana N, age 13

Once Upon A Tim by Stuart Gibbs is amazing! It all starts with a peasant named Tim who hates being a peasant. He encounter many characters along the way to save a princess. This is not a classic fairy tale. The book also has I.Q. boosters. That means that Tim will drop a word and there will be an arrow that tells you what it means. If you like kooky books than this is for you! — Teagan, age 9

All My Rage by Sabaa Tahir is a heart-breaking, riveting, profound read that will stay with you for a very long time. It is the story of two star-crossed lovers, Noor and Salahudin, as they navigate high school in Juniper, California. It follows their journey of grief, trauma, and loss. All My Rage had me on the edge of my seat, waiting, hoping, and rooting for the characters. It is a powerful, beautifully crafted novel about the American dream that everyone should read. A necessary read that deserves praise and a spot on your "To be read" list. This book contains topics that might be upsetting. Read the warnings first. — Meera P
Fenris and Mott begins like any other: a young girl finds a lost puppy. But, you will quickly realize this is not an ordinary story. The puppy she found isn't actually a dog, it's a wolf and it's not any wolf, it's the legendary wolf, Fenris. Fenris is a wolf who in Norse mythology is destined to bring about the end of the world. After figuring out who Fenris is, Mott needs to evade Norse Gods and in the end hopefully save Fenris from fulfilling his destiny. A major lesson is the value of keeping a promise. This book combines a sense of humor with classic mythology. If you like Rick Riordan books, especially the Magnus Chase series, you will like this book. Guaranteed. — Henry M, age 9

Briar Girls by Rebecca Kim Wells is an excellent retelling of "Beauty and the Beast" and follows the protagonist, Lena, as she sets off on a journey to discover herself, save a princess, and break a curse that has isolated her from society for all of her life. Lena doesn't expect to escape in the forest after meeting a girl named Miranda, but when she does, she pursues an adventure that can unlock the secrets of her past. Fans of A Curse So Dark and Lonely will enjoy Briar Girls. — Kaytaki P

Wildseed Witch by Marti Dumas is an enchanting story! Full of magic, girl power, old, and new. This book take what would be a fairy tale and gives it a twist! If you like Harry Potter, Amari and the Night
Brothers or The school for Good and Evil than this is perfect for you! — Teagan, age 9
Hasani is a typical seventh grader with a little known YouTube channel called "MakeupOnTheCheapCheap". One day her world is turned upside down when a visitor arrives at her house and informs her that she is a witch. She is considered a "wild seed," a witch born to non-witch parents. As with all witches, she will have to attend a new school, known as Les Belles Demoielles, where she will learn magic. There, she meets new friends, and in the end, saves one of them. Wildseed Witch is about self-discovery, fitting in, and friendship. While this book is mostly about girls, I recommend it to any gender. This book reminds me of Harry Potter; I really liked it. — Henry M, age 9

In Manatee Summer, Peter and Tommy have a Discovery Journal. This summer their goal is to find 100 different wild animal species and complete their journal. Peter draws a picture, and Tommy writes a description of each species. So far they have catalogued 96. One day while they are out exploring, they spot a rare manatee, their 97th discovery! And, this manatee has much to teach them -- about animals and themselves This book is about fighting for nature and its preservation. It is a story about family and friendship, and how relationships can survive through challenges. I recommend this book for everyone, but for nature-lovers in particular. I can't wait to start my own Discovery Journal! — Henry M, age 9

From the author of The Vanderbeekers, this book A Duet for Home is about a girl named June, who lived in ChinaTown until her Dad passed away and then is forced to live in a homeless shelter. The manager of the homeless shelter forbids any musical instruments, but June plays the viola. A new friend Tyrell shows her a secret place where she can safely play her music. Soon they learn they will be relocated to less safe housing in a dangerous neighborhood, so Tyrell, June and her little sister Maybelle work together to try to stop the government from moving them. This book is told from the perspective of June in one chapter and Tyrell in the next. It is about friendship, teamwork and overcoming adversity, and even finding some joy (and music) when times are tough. I recommend this book to people who like the Vanderbeekers and books by Kelly Yang, author of Front Desk. I loved it. — Henry M, age 9
JANUARY 2022 REVIEWS

Frankie and Bug takes place in 1987 in Venice, California. It is about a girl named Beatrice, nicknamed "Bug", who spent most summer breaks on the beach with her older brother Danny. This summer, however, is different. Because Danny "needs some space", Bug's mom invites the neighbor's nephew, Frankie, to hang out with Bug. This book is about their unlikely friendship and their neighborhood adventures. A major message is: you can be whatever you like, and your true friends will always support you. Because the themes are mature, I recommend this for ages 10 and up. But, in the end, I learned a lot about diversity in people and highly recommend it. — Henry M, age 9

The Reckless Kind by Carly Heath follows a young trio living on a small island just west of Norway. Asta Hedstrom is set against marrying her betrothed, Nils, and when her closest friend Gunner Fuglestad attempts to aid her, Nils lashes out and gravely injures him. Now, Asta and Gunner's wealthy boyfriend Erlend Fournier need to help him recover, but the three are shunned out from a very close minded society. The three, along with Gunner's younger brother Fred, only have one chance to get enough kroner to secure their way through life; winning the village's annual horse race. A very fun realistic fiction read, I recommend this book to anyone looking for a sad love story with a strong female lead. — Amanda M, age 14

When Aurora was 12 years old, she met a kid named Frenchie, who has autism. They become friends, and Aurora learns to read his body language so she knows what he is "saying" even though he doesn't speak at all. When Frenchie disappears one day, Aurora feels it is her fault and helps search for him. This is a book about their friendship and all the exciting things that happen to them. I like this book because it is told in short chapters, with different character's points of view. The moral of this story is that people who are different still have a lot to offer. I totally recommend this book, especially if you liked Willowdeen. — Henry M, age 9

Ten year-old Knox has lived in Hong Kong his whole life. When the Covid-19 pandemic started, his parents decided to move the family, but his father had to remain in Hong Kong to work. Once in California, Knox and his siblings (Lei and Bowen) worked hard to earn money to bring their father to the US. Along the way, Knox had to deal with his ADHD, fight against racism, and face the growing threat of Covid. This book is unique and interesting because it is the first fiction book I have read, which has Covid in it. It also has an important lesson: think things through before you act! The book is funny, sad and uplifting, all at the same time. You will like this book if you like books about overcoming challenges. — Henry M, age 9

Withchlings by Claribel A. Ortega is a warm, heart filling story about three girls. This book is about trust, teamwork, and relationships. If you like fantasy then you are bound to like this. — Teagan, age 9

Erin Entrada Kelly, award winner of the Newbery Medal for Hello Universe, has created a new masterpiece! Those Kids from Fawn Creek is an engaging and well-written story about a new girl who moves to a small town. The story is uniquely creative because it is told from the perspective of other kids in the neighborhood. While it focuses on the new girl, Orchid Mason, it shows other characters and their struggles as they learn and grow. However, the book has many characters that can be hard to keep track of, because it is told from three points of view, and there are fourteen major characters in total. Otherwise, Those Kids from Fawn Creek is a brilliant book about finding one's truth, and I highly suggest it. — Lily Ng, age 12
DECEMBER 2021 REVIEWS

Masterpiece is the world's most valuable dog. He lives in a fancy apartment in the center of New York City. One day, a lady in a red coat told him to come into her car as she was going to take him on a vacation. Little did he know, he had been dog-napped! Dun dun DUN. When the car stopped at a gas station, Masterpiece jumped out and ran. He was found by a ten year old girl named Joanie. This book is about Masterpiece's new life in a little run-down town, nothing like New York City. And, after living with Joanie, he came to realize he didn't actually want to go back to his old fancy life. I liked this book because it is based on a true story — Masterpiece was real and he went missing. But Catch That Dog is a sweet, heart-warming and fictional story of what could have happened to Masterpiece. It is an AMAZING read, especially if you like dogs. — Henry M, age 9

The sea is in danger. Lochmondra, the legendary beast of the sea, has been attacking islands and soon there are only two left. Barclay's mentor, Runa, is tasked with stopping Lochmondra, and Barclay and his fellow apprentices and friends, Viola and Tadg, must come too. Together they journey from the woods to the sea. Unfortunately Runa's nemesis and his apprentices are there too. This book is about their adventures, including sailing through a stretch of whirlpools, and ultimately fighting Lochmondra itself. I loved this book because the storyline was gripping. I also like that at first Barclay doubted himself, but his mentor and friends helped him realize that he had more skill than he thought. The Weeping Tide is the second book in the Wilderlore series. If you liked this first book (I did!), you need to read this one. If you didn't, you should. Both books are full of adventure. — Henry M, age 9

Logan Foster is an orphan who doubted he would ever get adopted. But, then the day came when his dreams became reality, and he was adopted by two very nice parents. It is only later that he realizes that his new parents are Super Heros, and Logan gets caught up in all sorts of craziness! I like the book because it is a unique story but most of all because it's funny (especially if you like silly puns). I think you would like this book if you liked the Charlie Thorne series (and vice versa). — Henry M, age 9

I really like this book! It has a strong female protagonist and a diverse group of characters. This book is an adventurous novel about six people traveling across the US during a blackout on their own. Jasmine is my favorite character because she is calm and level-headed. She is also the group member who knows the most about medicine and uses her knowledge to save lives. I have never read any book like this, and that is one of the reasons that I like it so much! It is new and exciting, so it kept me hooked. — Jule A

Seven is so excited about the annual Black Moon ceremony when finally she will be assigned a house with her very best friend, Poppy. Unfortunately, she does not get the house she wants, but instead is a "Spare", which is a witch with little magic. To avoid being forever stuck as a witchling, she is forced to use the clause of the Impossible Task and fight to get her full witch powers….. I like Witchlings because it is action-packed and full of adventure but heartwarming at the same time. It teaches you to work together and give people a second chance, even a bully. Recommended to those who liked Harry Potter and the Nevermoor series. — Henry M, age 9

Margaret Dilloway's heartwarming story, Where the Sky Lives is an inspiring book about Tuesday Beals, a young girl who is grieving her beloved uncle. The story is about her journey to try to mend a relationship with her mother, as well as trying to save a national park. The story shows the true parts of what people are capable of, no matter their age. The book is filled with emotion, flashbacks, and plot twists that will captivate any reader. Fun facts about astronomy are weaved periodically throughout the book too! Margaret Dilloway's masterpiece is truly a beautiful work of art. — Lily Ng, age 12

Cymbeline is a 9yo boy. One day at school a kid called Billy challenges him to a swimming race. The problem is Cymbeline has never been swimming! After an accident at the pool, Cymbeline's mom mysteriously is sent to the hospital. While living with his aunt Mill, he discovers something big about his past that explains why his mom never lets him near water. I like Boy Underwater because it mixes humor and a light sense of sadness in with a bit of mystery. I could not put this book down! — Henry M, age 9
NOVEMBER 2021 REVIEWS

Blood Scion by Deborah Falaye is the first book in a stunning, breathtaking duology about fighting injustice based on Yoruba Mythology. The main character Sloane is a Scion: A descendant of the ancient gods of Orisha who can call upon fire to defend herself. Her powers mean danger and death to herself and everyone she loves if the brutal rulers, the Lucis, find out who she is. The Lucis rule cruelly and unjustly and have taken everything from Sloane. But when she is drafted to join their army, she finds an opportunity to take them down.
Blood Scion is an addicting, mesmerizing read that I absolutely adored. It has everything: strong women, a unique magic system, and a story that will keep you on the edge of your seat. I cannot wait until the sequel comes out!
This book features some content that may be upsetting. Read warnings first. — Meera P

Unseen Magic is a pretty good book for ages 12 and up. This is a positive review but I found it a little bit confusing. That is also why I recommended it for kids older than me. The magic in this book is different from the other books that I have read because there are small parts of Aldermere that have a bit of magic, but most of the books that I read that are about magic have magical creatures, magical places or magical people. Tea Fin is my favorite character because she is shady and brings mystery into the book. — Douglas T, age 9

Lines of Courage is a historical fiction story about 5 young teenagers who show courage during war. Whether it's working underage to help your country with war, standing up for others in need, or survival on your own. The characters go through tough experiences that reveal the true meaning of courage, through hard times. The book takes place during World War I, and each of the 5 characters is from a different country, and side of the war. Jennifer A. Nielsen has shown much creativity through plots, twists, and symbols. Although it makes the storyline deeper, it can also cause confusion. — Lily Ng, age 12

If This Gets Out, a wonderfully put together YA queer romance novel, written by Sophie Gonzales and Cale Dietrich, deserves a million readers. It will pull you in, and not let you go! I read it in 2 days, even though it's 536 pages long, just because I couldn't put it down! This unique book that I cannot compare to any other is thrilling, with moral dilemmas, forbidden romance, and forced closeting. It follows Zach, Ruben, Jon, and Angel, a popular boyband called Saturday, as Zach and Ruben narrate. 5 stars from me! — Anna Samary M, age 13

The Chandler Legacies is an inspiring story about overcoming tradition and standing up for yourself. With relatable experiences and feelings, this book is perfect for those who like a little bit of everything. With great lessons and some awesome writing tips, this is a book that I would definitely recommend! — Anna Samary M, age 13

Blaine for the Win is an awesome book. It has a good plot and representation of the LGBTQ+ community. It has struggles that teens can relate to, and I thought that I got to the climax more than once before it actually happened. This book is interesting and captivating, and once you start reading, you won't be able to put it down! It is a wonderfully wholesome book that I would definitely recommend! — Anna Samary M, age 13

Spin Me Right Round by David Valdes follows Luis Gonzalez, a Latinx queer teen with a charming, fierce, and fashionable reputation as he travels back in time to save a classmate's life, leaving plenty for the reader to reflect upon. This book is a must-read for anyone looking for a YA queer romance. I would definitely recommend it! — Anna Samary M, age 13

R. J. Palacio's heartfelt book Pony is an emotional story about a boy named Silas on a search for his father. The book is incredibly detailed and it is stunning how many mysteries can connect into one beautiful story. Pony sparks deep thinking inside the worried and wandering thoughts of Silas, showing the true colors of a powerful bond. — Liliana N, age 12
OCTOBER 2021 REVIEWS

The Bones of Ruin by Sarah Raughley is a creative book about friendship and finding yourself. Set in Victorian London, the story follows a girl named Iris, who is hiding secrets even she doesn't know, and her friends Jinn and Max. When she is asked to play a game that will help her discover who she truly is, she accepts. But as she and her accomplices find themselves further into the tournament, she realizes that there might be a limit to how far she's willing to go to unlock her secrets. This historical fantasy is perfect for fans of Six of Crows. — Kaytaki P

Starling by Isabel Strychacz is a very fun YA romance. The book follows Delta and Bee Wilding, two sisters who live in an unnatural town. Their sentient house that seems to be alive has nothing on the boy who fell out of the sky; a boy who would change Delta's life forever. A great read for anyone who loves romance, fantasy, and sci-fi! — Amanda M, age 14

Not a Unicorn is an amazing book. As you read through the life of Jewel, who lives with an actual horn growing out of her actual forehead, you learn lots about living with an obvious difference from the people around you. Best book I have ever read. I highly recommend it. — Eloise P, age 13

Fireborn by Aisling Fowler is a book abot a girl who gives up her name and identity to train to fight monsters, but there is a darker reason she is learning to fight: to take revenge on the people that murdered her clan. I liked this book because there is a lot of fighting and action. It is unexpected when her home is attacked and one of her friends is kidnapped. Most of the chapters end in cliffhangers so it keeps you on edge and makes you want to read more. — Aiden F

Sara Zarr's stunning book, A Song Called Home is a touching story of a girl named Louisa's struggles through tough problems. Louisa's dad is an alcoholic and her mom is getting remarried. Louisa has trouble getting used to moving, and has mixed feelings about her new stepdad. Louisa's struggles and story show the reader the best in ourselves through the eyes of a girl who has been through hard times. — Liliana N, age 11
SEPTEMBER 2021 REVIEWS

The book The Secret Garden on 81st Street by Ivy Noelle Weir is an amazing story of kindness and struggles. Mia is a girl the readers will instantly fall in love with. If you like a creative and smart character you will love this book! — Teagan S, age 9

Teeny Houdini: The Disappearing Act by Katrina Moore very funny but also tense. My favorite part is when she puts bitter melon in her dad's slippers-it was so funny and gross. But it would have been worse if the slippers were really fuzzy. — Theo S, age 6

Blaine for the Win is an awesome book. It has a good plot and representation of the LGBTQ+ community. It has struggles that teens can relate to, and I thought that I got to the climax more than once before it actually happened. This book is interesting and captivating, and once you start reading, you won't be able to put it down! It is a wonderfully wholesome book that I would definitely recommend! — Anna M, age 13

Sort of Super is an awesome book. Full of surprises that fit in perfectly, supers Wyatt and A+ get teased at school and solve crimes in this Sci-Fi graphic novel. I loved this book, and highly recommend it. — Eloise P, age 12

From Dust, a Flame by Rebecca Podos is an amazing read. The book follows 17 year old Hannah Williams and her brother Gabe through a mystery based around Jewish mythology. The two race against time to uncover family secrets and break a curse that is slowly ruining their lives. Full of witty moments and lgbtq+ romance, anyone looking for a fun mystery book will love this! — Amanda M, age 14

All of Us Villains by Amanda Foody and Christine Lynn Herman is a captivating, suspenseful, and magical novel about friendships and feuds. It takes place in Ilvernath, a small town with a terrible curse: every generation, teenagers from the seven most powerful magical families must fight to the death. The prize? Twenty years of control of High Magick. This thrilling tale of love, friendship, and family is perfect for fall and fans of The Hunger Games. It's a must-read! — Meera P

We like Racing Age: Drive It! Fix It! because Ace never gives up. I recommend reading this book! — Geffen R, age 8

The second book in the B*WITCH series, Witch Rising, is an incredible mystery book. Written by Paige McKenzie and Nancy Ohlin, this book follows two covens throughout a lighthearted murder mystery full of romance and drama. If you're looking for a fun read with lots of LGBTQ+ and BIPOC representation, this will be perfect for you! — Amanda M, age 14

The Odds by Matt Stanton is a hilarious book about how a kid brings invaders from her imagination to life. If you like fun, graphic novels and trouble then this book is amazing! With this amount of fun you'll be reading it again soon! — Teagan S, age 9
Crab and Snail: The Invisible Whale by Beth Ferry is very funny and when they try to figure out what word is actually the word for umbrella it was very funny but not quite funny enough for me to giggle. Everybody should read this." — Theo S, age 6
AUGUST 2021 REVIEWS

Loyalty tells the story of the American Revolution through the eyes of a 13 year old boy whose Loyalist father is murdered by rebels. Rather than displaying a fully good side and a fully evil side, this book points out the wrongs of both the Loyalists and the rebels which makes it different from most historical fiction written about the American Revolution. I read it in two days because I couldn't put it down. I would recommend this book if you liked Chains by Laurie Halse Anderson. — Josephine A, age 13
I liked Sir Ladybug by Cory Taybor because I like the illustrator's style and I like seeing inside the snail's shell which is basically a house. I like the way the author starts the book where you don't know what is happening but you can figure it out. It was exciting and funny with brief pauses to bake a cake. — Oliver R, age 9
I like Sir Ladybug by Cory Taybor because the ladybug knight has a sword and I liked in the middle when they all climb into the snail shell and the snail is in there with no shell! I was surprised that the inside of the shell had so many bedrooms and a cake room! It's a very funny book. — Elliott R, age 7

I really liked the Beatryce Prophecy by Kate DiCamillo. I liked the goat because I liked the name Answelica and I liked that her head was as hard as a rock. It was funny when she butted people and they flew through the air! If you like books about adventures the Beatryce Prophecy will be a good book for you. — Elliott R, age 7
If you like books that are both exciting and whose chapters end on cliff hangers, you will definitely like the Beatryce Prophecy by Kate DiCamillo. My favorite character is the goat because she can't speak but I think everyone really understands her which is weird and funny. Also she's probably scarier than the sword! — Oliver R, age 9

If This Gets Out by Sophie Gonzales and Cale Dietrich is a must read. The book follows Ruben Montez, Zach Knight, Jon Braxton, and Angel Phan, a popular boy band, through a tour in Europe. Full of hilarious characters and adorable relationships, anyone looking for a queer YA romance will love this! — Amanda M, age 14

I recommend the book Just Harriet, By Elana K. Arnold, for anyone who enjoys mysteries/fiction. I would give this book a 4 star review, It is funny and mysterious. In this book Harriet's family is expecting a new baby, And when Harriet is sent to live with her grandmother for a couple of months she discovers an old key in her grandmother's shed. Could it lead to something about her father and when he lived there so long ago. To find out, read Just Harriet, by Elana K. Arnold. — Emily B

In this wonderful sequel to The Inheritance Games, The Hawthorne Legacy by Jennifer Lynn Barnes, Avery and the Hawthorne brothers are determined to find out why she got the inheritance of the millionaire Tobias Hawthorne, despite the fact that she never met him. Through riddles and games that Tobias created, they start finding the secrets of the Hawthorne family. I loved all of the plot twists.I loved guessing and then realizing I was wrong. My favorite character is Xander, the youngest of the brothers, because he always looks on the bright side and he's sorta forgotten by his brothers. This is a great mystery novel that you cannot put down. — Sophia R, age 11

Lost Legends, The Rise of Flynn Rider by Jen Calonita was a great book. Flynn Rider, also known as Eugene Fitzherbert and his friend Arnie Schnitz, (who changes his name to Lance Strongbow), are the main characters. Together they join a circus, in hopes of having some excitement in their lives, which they get in full force. — Lucia B, age 10

Mayor Good Boy is a hilarious adventure that is filled with very humorous parts and the occasional dog collar. It's very light-hearted. I would totally recommend this book to anyone who likes funny graphic novels. Mayor Good Boy is a very spirited book and the Mayor himself is a PAWsome character. If you are anything like me, at the end, you will be grinning, if not smiling or rolling around on the ground from the funny parts. Thank you, authors, for this delightful book! — Timothy B, age 10

In 'Revver the speedway squirrel the big race home' by Sherri Duskey Rinker is a heartwarming tale of a tiny squirrel's adventures. Revver is a squirrel who works with a racing team, Everything is fine until Revver loses the group in the airport and Revver embarks on a mission to find the crew! If you like adventure you will love this book! — Teagan S, age 9

"Guess What!?" an Unlimited Squirrels book by Mo Willems is very funny for a kid like me that likes squirrels and silliness! The best thing about the book is that everything that happens at the beach is hilarious.
— Theo S, age 6
JULY 2021 REVIEWS

I'm On It! bu Andrea Tsurumi is very funny! Gerald and Piggy did a good job picking it. It's funny and has a lesson to learn--that if you see someone doing something and you want to do it and then when you do it you realize you don't want to do it you can just not do it. — Theo S, age 6

Andy Warner's Oddball Histories: Pests and Pets is full to the brim with amazing facts! It has cool pigeon facts, weird racoon facts, fun guinea pig facts, and much more. If you love animals or you just like books you'll love this book! — Teagan S, age 9

The City Beautiful is a thrilling book that leaves you wondering what will happen next. It has some horror themes and moral dilemmas mixed in with its historical fiction setting, 1893 Chicago, making it a scary night time read. It is a unique book and I cannot compare it to any I've ever read and I love to read! My favorite character was Frankie, a cunning, complicated figure whose role in the story is tricky to figure out at first. If you want a captivating book with a little explored theme, then The City Beautiful will be a great book for you. — Ronan K

If you loved The Hunger Games, All of Us Villains by Amanda Foody and Christine Lynn Herman gives a sinister twist to a classic plotline. Every Blood Moon, seven families in Ilvernath compete in a tournament to the death. The villains of the Blood Veil fight for control of a secret wellspring of high magick, one of the most valuable resources for magick users. This duology is perfect for anyone who enjoys dark fantasy, mystery, and loveable characters. — Amanda M, age 14

The Wild World Handbook is based on the living creatures of our world. It spread awareness of the endangered part of the animal world and how readers can help change that. There are stories from artists, writers, and researchers from different times and places! This book has history, illustrations, and amazing facts about creatures you might see everyday! It provides many websites for identification and how to support these creatures. Andrea Debbink has written a remarkable tool to encourage readers to enjoy and save the animals you love. — Liliana N, age 11

The Midnight Brigade is a great book for third grade and up! It takes place in Pittsburgh. One of my favorite characters is Carl. Carl is lonely, quiet and loves to observe things. His parents fight about everything possible. Every night he would look out his window and count the thirty-three bridges he could see from his second story perch. Thirty three was comforting to Carl. But not comforting enough. One night he thought he saw a bridge wobble. On his way to solve this mystery, he makes some friends and joins a club. I hope you enjoy this intriguing mystery. —Douglas T, age 8

The Last Legacy by Adrienne Young is a captivating, suspenseful, and high-stakes read, It follows Bryn Roth, the long-lost niece of the Roths, a crime family that deals in trade. She is summoned back to her familial home to take her place as one of them. However, Bryn soon realizes that the cost of being in this family is more than she can pay. This book is intriguing with forbidden romance and politics, will keep you flipping through pages, and is great for fans of Six of Crows and Raybearer. — Meera Pendse, age 14

Any kid who likes adventures will love Lost Legends: The Rise of Flynn Rider! It has quirky characters, amazing adventures, and a hilarious circus! When Eugene finds himself in an orphanage he runs off and joins the circus with his friend! They also make money that Eugene plans on giving to his orphanage, which is low on money. Even though Eugene and his friend steal for the circus they love their new life! Kids will be sitting on the edge of their seats throughout the story! — Teagan S, age 9

She Who Rides the Storm by Caitlin Sangster was a story that introduced me to some of the best characters I've ever read about. The story opened on a heist, then proceeded slowly while the four main characters formulated their quests. Several times I wanted to put the book down, but I continued to read because of my two favorite characters, Anwei and Knox. I had to find out what would become of them and their friendship and if they would avenge their dead siblings (both of whom had been murdered by a shapeshifter). I found the story interesting even though it was perplexing in places with its confusing terms, puzzling references to geography, and evident slowness (it took me almost 150 pages to reach an exciting part). The character relations were honest and realistic, the information given was consistent, and the story was an incredibly fun puzzle to put together! I loved the story and the ending, and even though it was a cliffhanger I'm mostly satisfied until the sequel(s) comes out! :) — Caroline D, age 13​​​​​​

Luminous by Mara Rutherford is set in a well built high fantasy world. Liora, our main character, has always had to hide her magic from the king's head warlock Darius. Her routine life changes one night when Darius passes by her house and demands her younger sister return to the capital with him. The days following only get darker as Lioras best friend goes missing, resulting in a grand adventure to save her loved ones. I would recommend this book to readers who enjoy high fantasy, adventure, romance, and magic. — Amanda M​​​​​​

Banana Fox and the Book Eating Robot is fairly hilarious! My favorite character is the tiny turtle, it's so cute. I think 6 year olds who like to giggle and read comics will like this book. — Theo S, age 6

I liked this Waffles & Pancake: Planetary Yum book because it was pretty funny. I liked how, on each chapter page, it showed where they were in the Museum, so it was easy to follow-along. I would compare it to a CatStronauts book because Waffles is one of the CatStronauts. I would recommend the book to a friend. — Hannon L, age 13

"'Not everyone wants to rebuild the world, Gabriel.' Some men just want it to burn." [page 97] Civilization is in ashes, and the plague is spreading. Ara hasn't seen another woman since she and her father left her sister to die. Now, wandering the wilderness alone, her father's final words haunt her...until she meets Kaden, and everything changes. The Last She is an intriguing look at the struggle of humanity in a world where lines between right and wrong are blurred. H. J. Nelson has written a book worthy of a million readers. — Mia C, age 13
JUNE 2021 REVIEWS

The Final Season was an AWESOME book! It is also really sad. I really liked this book! This book is about a football obsessed family. Ben the main character was the QB of his team. His dad used to be in the NFL then retired. Now Ben's dad, and older brothers all coach Ben's team. But when Ben's dad got some heart breaking news and got diagnosed with ALS, it hit Ben's family hard. Ben's mom is now trying to convince Ben to have this be his final season. Will this be Ben's final season or not? — Sofia F, age 11

Hmm.. ok, I really love Chicken Little and the Big Bad Wolf. My favorite beep-boop-part is when the wolf crashed into chicken little, speaking shouldn't it be "little chicken" instead of "chicken little"? Why is chicken little's speech bubble yellow?
What about in "back in the barnyard, the news traveled fast"
What is "the coop"?
The wolf crashes into them in the middle of talking?
Why does the black bird not have glasses?
Would it be better if it had page numbers? — Gwenn Z, age 7

The Color Of Dragons tells the story of three lives; a champion caught in a plot, a dragon sent to die, and a girl with a powerful magic never seen before. From the first word to the last, The Color Of Dragons will pull you in. It's a suspenseful, beautiful story which will leave you feeling like you know the characters by heart. R. A. Salvatore and Erika Lewis have written the perfect book for readers who love magic and fantasy, but also anyone willing to try a book that brings the true meaning of hope to life. — Mia C, age 13
MAY 2021 REVIEWS

Hollow Chest is a thrilling book that keeps the reader engaged. The book is a mix of fantasy and realistic fiction. The book is about real life, like war, and sadness that makes the story meaningful. The addition of war wolves makes it riveting and exciting. Charlie is excited for his brother Theo to come home from war, but when he comes back, he is missing something. Wolves have taken something from him. Is Charlie able to save his brother, or is it too late? — Liliana N, age 11

The Ghosts We Keep by Mason Deaver is a book packed to the brim with stories. Stories from the past, the future, and the present. The premise of the book is the death of Liam Cooper's brother. But it's not just that simple. It's about friendships, too. And identity, relationships with parents, passion, anger, hate, love. You don't just get that boring, timeline book format. The format is more like you're meeting them for the first time. You get the story from the present, but you also get to read stories from the past before Ethan, Liam's brother, was killed in a hit-and-run. I recommend this book for anyone who likes moving, sad, deep, or passionate, writings. Nevertheless, this book is a great read for everyone. Check it out today! — Rose W, age 12

One Great Lie by Deb Caletti is a fiction story about what happens when people push through adversity to share their stories. This novel follows Charlotte, a girl who gets into a summer writing program in Venice that is taught by her favorite author. There, she writes about her beautiful surroundings while trying to solve a centuries-old mystery about her ancestor and a famous poem. I would recommend this book to readers who love mysteries and people sharing their hard truths and experiences. One Great Lie, which is full of Venetian history, highlights the struggles that women were forced to contend with, while also proving that they could not be silenced and would find ways to live on in history. This book does feature some content that may be upsetting. — Kaytaki P, age 14

I usually don't like non-fiction books but The Wild World Handbook is a lot better than most and it also scared me a little bit.
The things I liked about the book are that it talks about more than one thing. It describes oceans, grasslands, rainforests, freshwater, and it also talks about a lot of different topics about those habitats like biographies, ways that you can protect habitats against climate change and many more interesting things.
The thing that scared me is that it talked about global warming getting worse and that eventually earth will be to hot for people to live on. — Kata A, age 9

I liked Popcorn Bob. I liked it as much as The Hilo series. Bob is an adventuring, cowboy-hat-wearing popcorn kernel. When he gets mad he turns into a big piece of popcorn and he LOVES to eat. Ellis is Bob's friend in the book, and it is funny that her dad's job is to make rubber duckies. Popcorn Bob has a good ending, and I would recommend the book to a friend. — Walter L, age 8

Sara Pennypacker's book, Pax, Journey Home is an emotionally meaningful book. Even though a sequel, the reader can understand the story on its own. Throughout the story you clearly notice the amount of love and the relationship between animals and humans. Pax has to travel for the good of his family when one of his kits catches an illness, and he has to turn to an old friend. It's touching to see how far a parent could go for their child. Pax Journey Home is a riveting story of love and friendship. — Liliana N, age 11

As someone who usually reads books with no pictures, it was amazing to read a book that had significantly more pictures than words. With the illustrations to guide the story, No Place for Monsters was much easier to understand. I loved how much creativity went into this book, with the monsters, the scenery, the Mushpits, and the HOA. I would recommend this book to anyone who wants a story that's a little scary (ok, it's not that scary), a little silly, and a lot of fun! — Caroline D, age 13

The Wolf's Curse by Jessica Vitalis is a beautiful book which I fell in love with at once. Something I really loved was that the narrator was The Wolf who adds funny comments throughout the story. This book's main character is a boy who has a lot of mysteries he needs to solve that we already know the answers to, so the real mystery is about the narrator, The Wolf, who the boy doesn't really investigate. This makes us, the readers, need to figure it out ourselves. All and all, The Wolf's Curse is quite an amazing story. — Lucia B, age 9

Geraldine Pu and Her Lunch Box Too is a very good book. It has words that all second graders can read. I recommended my teachers order this for our class library and they did. — Geffen R, age 8

Kathryn Lasky's book Faceless is a thrilling story of a girl named Alice. She was a spy in World War II. This book is emotional and moving, it focuses on the importance of family and friends. There are allusions woven throughout the book. This book has words from different languages and mentions people who made changes in the war. Kathryn Lasky has written a book of excitement and thrills, and teaches the reader more about history in a fun and engaging way. — Liliana N, age 11

Thrilling and full of action, I never got bored reading Any Sign of Life and each page was a surprise! It's the story of the few people left in Ohio after aliens exterminated almost everyone with a deadly virus. And the dog, Emmaline, made everything a thousand times better. I really enjoyed this book. — Valentine D, age 16

The Unpopular Vote is an amazing book about being accepted and learning to accept and love who you are. I highly recommend this book to teens who enjoy politics and books about finding your identity! — Sreehitha B, age 13

I really loved When the World Was Ours. It was a perfect example that even though we all live in the same world, every story is different. — Valentine D, age 16

Glitter Gets Everywhere is a good book overall. The characters are believable, and I found myself feeling a lot of the emotions that the characters were feeling. The main character describes the color of things by what color paint they look like, which makes it very easy to get a vivid picture of the scene. I found it a bit difficult to miss the main character's mother, who died, because she is already dead and I never really got to know her. I would recommend this book if you liked The Thing About Jellyfish by Ali Benjamin. — Josie M, age 13

I loved Spy School at Sea, it was definitely one of my favorites. I couldn't wait to read it. Me and my friends all love the series so much and always are really excited to read the new ones. — Gus M
Candidly Cline by Kathryn Ormsbee teaches readers to embrace themselves, whether or not it is what they want to do in life or who they care about. Because of Ormsbee's excellent writing, Cline Alden feels real. Cline stays true to who she is, even even when it brings more obstacles. And when Cline decides to face these obstacles, she listens to how she wants to confront them. Having to fend for herself in many ways, Cline grows stronger. And through Ormsbee's powerful message, readers grow stronger too. — Keira M, age 11
APRIL 2021 REVIEWS

Force of Fire by Sayantani Dasgupta is perfect for fans of fantasy, magic, action, and adventure. All 341 pages are full of excitement and enchantments. This is a must read for fans of Maya and the Rising Dark or Aru Shah and the End of Time. One of my favorite characters is Chandni, who plays an important role in the final battle, even though when you first meet her she appears as an unimportant person. — Lucia B, age 9

The House That Wasn't There written by Elana K. Arnold is a well written and perfectly plotted adventure that presents Adler, a eleven and a half year old boy as he finds himself with a new next-door neighbor. Oak is Adler's age and will even be starting at his school, but after her mother cuts down the beloved tree that separates the two houses, Adler doubts that the two will ever be friends. One thing that I like about this book is how the author incorporated Oak and Adler's pets in the story. I would definitely recommend this story. — Elizabeth G, age 10

Boy From Buchenwald shows us the reality of the life of an Holocaust survivor, but also that there's always hope and love, even when we think everything is lost. — Valentine D, age 16

Strange Creatures was a intriguing and emotional book. It tells a sweeping tale of loss and love as Annie's once close older brother disappears. Phoebe North also touches on queer identity and family acceptance. I'd highly recommend this to anyone who's found Ginny and Georgia good or enjoys fantasy adventure, intense emotions, and coming of age genres. — Sadie T, age 13

Spy School at Sea is fast-paced with plenty of action, enjoyed all 352 pages. Would recommend for kids aged 8-12. — Pablo T, age 10
Fireborn is a beautifully written book. I would recommend it if you like adventure, magic, and mystery. It is a great read for fans of Chris Colfer's "Land of Stories". One of my favorite characters is Widge, the main character's pet. Widge is funny and takes a surprisingly prominent role in Fireborn. This book has many twists and turns, it is funny and sad and you will have to keep telling yourself, "one more page". — Lucia B, age 9

Rina Heisel's book, Journey Beyond the Burrow is a story of courageous mice who take the first step to help Tobin's family. This thrilling adventure keeps the reader on edge as the 3 mice overcome obstacle after obstacle. There is much detail throughout the entire book that gives the reader a mental image of the scenes. Rina Heisel created a book of adventure and unexpected friendships. — Liliana N, age 11

Slingshot is a remarkable tale about heartache, love and finding yourself. Gracie's year starts off like any other, lonely and desolate, but when she gets in trouble with the new kid, her whole life turns upside down. I would recommend this book to teens who love romance and drama. — Sadie T, age 13

All Kinds of Other is a beautiful book that helps to talk about an issue that not everybody understands. With each new chapter, I got more and more attached to the characters and at the end of the book, I was invested in their relationship like I had known them for years. — Valentine D, age 16

Thornlight does what all good books do, remind us to question things we consider facts of life. It reminded me that it is a good idea to look behind curtains, and ask myself if I think normal things are moral. In some parts of the story I could not put the book down. Thornlight is great for all ages, with elements of love, redemption, and regret. It asks if the cost is worth the gain, and if the pain of some is worth it for the many. I highly recommend Thornlight for anyone looking for a good fantasy read. — Sophie B

Both Can Be True talks about feelings that others might have. It helps to raise awareness of how others might feel about themselves. The book is very emotional between the things humans do because of love. While this book may have mild language, it still holds a very important meaning inside. It's amazing how much Daniel went through to save a dog. It shows the power of love and friendship between both human and animal. — Liliana N, age 11
MARCH 2021 REVIEWS
The House on Hoarder Hill is the perfect mix of magic and mystery. If you are a fan of mystery, I would recommend it. Two of my favorite characters are a talking bear rug and a talking deer head because they are not your typical characters and it is fun to read about magical things as friends of main characters that help solve the mystery. The House on Hoarder Hill also includes some magic, so if you like magic then you should read this book! — Lucia B, age 9

Bedhead Ted is a good book with a unique ending. I love the pictures in this graphic novel especially Ted's hair. You should read this book because it is the perfect adventure. — Sadie F, age 8

The Mending Summer is full of mystery and wonder. The reader gets to connect with Georgia throughout her troubles and can empathize with her. Ali Standish has hidden symbols and allusions throughout the book, giving the book a deeper meaning. The action and mystery in the book give the book a twist every now and then to keep the reader guessing. The Mending Summer teaches readers important life lessons and helps the reader reflect on their own lives too. — Liliana N, age 11

In Almost There and Almost Not, California, the main character, her dad can't take care of her. So she keeps getting dropped off with relatives that she has never met. The second person she was dropped off with doesn't know what to do with eleven year old California, so they work together on finding more about Great-Great-Great Aunt Eleanor Fontaine. While they are studying, California sees ghost Eleanor. This book is great in so many ways. Like how she sort of has a ghost dog named Oakly! The first relative that she got dropped off at was named Aunt Isabell. She made a lot of meatloaf that wasn't that good. At all. California even made up a saying that says, "when life gives you meatloaf, make ketchup." It's funny, really funny. Especially in the way that Linda Urban, the author, put it. — Hannah L, age 8

Five Ways to Fall Out of Love was easy to read and everytime you wanted to stop, you told yourself "one more page" and that never ended. I loved that this book was a total surprise. Everything you thought you knew that was going to happen didn't happen. But it wasn't in a bad way, because that ending was even better than what you could have imagined. I also loved that everyone could relate to at least one character in the book and that it was realistic enough so that it could happen to anybody. — Valentine D

Lily's Promise By Kathryn Erskine is about a girl named Lily whose father had passed away and is struggling in school because she used to homeschool with her dad and there is a mean bully who is bothering her and her sorta friend. She wants to make friends but can't because she is shy just like her dad. I recommend this book to people that like stories with a plot, especially for kids around 8, 9, and 10. — Hannah B, age 10

This book is emotional and fun. The detail and art give the reader a visual clue of Jake's personality. There are also many interesting facts about creatures peppered throughout the book. Jake and his friends overcome many tough obstacles affecting their friendships and the island. The Islanders is a fun heartwarming book that will keep readers flipping the pages. — Liliana N, age 11
FEBRUARY 2021 REVIEWS

I would recommend Bea is for Blended to anyone that likes soccer because I like soccer and I love it. This book is like a series called The Kicks so if you like those books then you will LOVE Bea is for Blended. I think it teaches you that no matter what you should not let anything get in the way of your goals in life. I think Bea is a confident girl and she knows what she wants. It's a great lesson to not be mean, not lose confidence and to try hard. — Elena L, age 8

I really enjoyed Hold Back The Tide by Melinda Salisbury. The plot was wild and paced. The ending was crazy enough to take anyone by surprise. The characters and village setting takes you away, making the rest of the world disappear. I would highly recommend it, especially if you enjoy books like Scorpio Races or Scythe. — Sadie T, age 13

Better with Butter is a story about a girl named Marvel who is struggling with her all-encompassing anxiety. Marvel is a nervous wreck at school, and with a mandatory play looming over her, she needs something to help her manage her anxiety. One day, on a walk home from school, she stumbles upon a baby goat in danger. She rescues the little animal, and in doing so, discovers that it is a fainting goat. What happens next is a story that I won't soon forget. Better with Butter was such a touching book because it accurately got into the mind of a twelve year old girl (I would know, because I'm pretty much that age) to tell the story in a way that was incredibly realistic. I would recommend Better with Butter to anyone. Anyone could read it, understand it, and love it. — Caroline D, age 13

Wow. After this book, all I can think of is how unexpected this ending was. Dragonfly Girl was a roller coaster of adventure. Marti Leimbach did a marvelous job of portraying a teenage girl's life, and I loved how real the story felt. Warning: there is not much action in Part 1, but halfway through Part 2, something crazy happens. The rest of Part 2 and all of Part 3 is so unexpected that the story will be over before you know it. Part 3 is, in fact, a bit violent, but get past that. As you read the book, pay very close attention to characters who have black, white, red, or blond hair. These characters open a web of lies from which this incredible story is born. — Caroline D, age 13

Arrow - The first thing I noticed when I opened this book was that the book was not told by Arrow (the boy on the cover), in third person, but instead told by a tree. Yes, a tree. This tree is not a normal tree. It is the Guardian Tree, the guardian of this rainforest. Long ago, people lived in this rainforest. They were the Forest Dwellers. But then came a group named the Imposters, who exploited the land and pushed the peaceful Forest Dwellers out of their home. Arrow is the story of the boy on the cover, Arrow, trying to set the forest right, when he meets some of his own kind for the first time. All Arrow wants is to befriend the humans, but do the humans want to be friends with him? Arrow is led through lies and friendships as he tries to be accepted by his own kind and save his rainforest home. But can he do both? I loved this book. It showed Arrow's triumphs and falls through a realistic narrator. Most importantly, it provided a beautiful, important message that some disregard. — Caroline D, age 13

In the many books I have read, the protagonist is selected for a particular reason, they embark on an incredibly dangerous adventure, and they save something quite enormous. This does appear to be the case for How To Save a Queendom. Though taking a quick pause, the first thing one notices is that it is called a "queendom", not a "kingdom." Indeed, it is most refreshing to see this change. Back to the cover, the second thing you'd notice is that a girl with cropped hair has a hen poking out of her bag and is balancing a wizard on her palm. No, you have most definitely not seen this story yet, though it begins in a classic, hopeless-seeming way. Abandoned at birth? Check. Cruel matron? Check. No way out? Check, or so it seems. If you would most kindly recall the wizard on the cover, there is a way out. Remember the title, How to Save a Queendom? You see, according to the title, the queendom needs saving. And who looks up to the job? The tough-looking girl on the cover, you say? You got it! — Caroline D, age 13
NOVEMBER 2020 REVIEWS

The SoS also known as the Secret Society of Substitutes is a great book. It is about a boy named Milton and his best friend Morgan. Milton learns his class pet Noah is an evil mastermind and also finds out that his mom works for the Secret Society of Substitutes. Milton, his mom, and best friend, Morgan have to stop Noah. — Noah
SEPTEMBER 2020 REVIEWS

The Infinity Courts by Akemi Dawn Bowman is a fantasy novel about deciding between right and wrong while making sure you follow your moral compass. The story takes place in the afterlife called Infinity. Unbeknownst to Nami, the main character, the afterlife has been taken over by an artificial intelligence named Ophelia, who is stripping humans of their consciousness. Before this can happen to her, she is scooped up by a rebellion where she learns that she can manipulate her consciousness in a special way. Throughout the book, Nami must decide how far she is willing to go to save her friends, and the people who have proven to be innocent every day. The Infinity Courts will have you flipping through the pages as you hurry to keep up with Nami's adventures as she learns about heartbreak, betrayals and how perseverance can help you get through anything. — Kaytaki, age 13
MARCH 2020 REVIEWS

City Spies is a very well written book! It is about a girl named Sara Martinez who is a orphan and lives in New York with foster parents who, let's just say they aren't the best. Sara then with a old school computer, hacks into the foster care system to try and expose her foster parents as bieng cheats and law breakers. She then get's caught and is facing juvenile detention and she's on trial when a random man called "mother" comes and saves her and asks her if she want's to join the MI5. She says yes and quickly has a mission in Paris, France. I highly recommend this book, this is a must read. — Meshkeen, age 11

Kiki's Delivery Service is a wonderful book full of magic (literally and figuratively), humor, and is just a great fantasy book in general. It follows the life of a witch-in-training, Kiki, and her quest to make a city a better place, along with her sarcastic cat, Gigi. There she encounters many things, not only obstacles but also friends. I finished the book on the first day. I just kept thinking, "Okay, this is the last chapter I'm reading today" and kept going. It's important to note that this is not the book based on the movie, it's the movie that's based on the book. — Ivana

The Lucky Ones - I really loved this book. It is a page turner full of reality. This story is brimming with things that I could connect with. May, Zach, and Lucy are amazing characters and I was cheering for them the entire way. The story is emotional and I couldn't stop turning pages until the end. I recommend this book for kids above or the age of middle schoolers. Brianna, age 10

Fox Tails: The Great Bunk Bed Battle - I like this book because it is funny. It teaches a lesson about arguing. Also, the font is easy to read. I recommend this book for kids K-2 grades. — William, age 7

The One and Only Bob by Katherine Applegate is the sequel to The One and Only Ivan, and is equally as dynamic. Readers of The One and Only Ivan may remember Bob, an adorable street dog. Bob has now been adopted and he enjoys visiting the zoo to see his friends, Ivan and Ruby. On one disastrous day, Bob decides to escape and find his long lost sister. As he does so, he discovers the true meaning of bravery, friendship, and family. This book is perfect for fans of The One and Only Ivan and anyone who enjoys stories from unique points of view. — Mia, age 11

Five Things About Ava Andrews by Margaret Dilloway is an intriguing book about learning to stand up for yourself. The main character, Ava, suffers from anxiety and heart condition. When she finds out that a historical place in her neighborhood was going to be torn down, she tries to find a way to stop it, while facing her fears and making a few friends along the way. She learns that her anxiety doesn't have to get in the way of everything. — Mia, age 11

The Water Bears by Kim Baker is an exciting realistic fiction about a boy named Newton, who prefers to be called Newt. He lives on an unusual island called Murphy. Last year he survived a bear attack, and since then he's been afraid of bears. One day at the beach, he finds a mysterious wooden bear and decides to take it home. His friend Ethan discovers that this bear has magical powers, and when other people find out, they use his powers. Find out Newt's amazing adventure of self-acceptance and courage. — Mia, age 11

Everything You Need to Know When You are 8 by Kristen Miller is really funny. Parents who have kids that are turning 8 should buy this book for them. Eight year olds will enjoy this book because it talks about things like How to Win Halloween, How to Fart in Public, and 50 Things You Do When You're Bored. This book is interesting and well written. I recommend this book! — Arlan, age 8

I really enjoyed the book The Elephant's Girl by Celesta Rimington because it was an adventurous story. In the adventure, the main character, Lexington Willow, is seeking the truth about her parents after she was swept up in an E5 tornado. She landed in a nearby Nebraska zoo. I liked that the story takes a twist about three fourths of the way through. Lex ends up discovering so much truth about her past and even finds out who her parents are. In the end, I was very surprised because I didn't know how the book was going to end. It was very good and I do recommend it to other readers. There was one thing I did not like about the story, which was the fact that I found the first four chapters to be very confusing. I ended up understanding the beginning better once I finished the book. — Sienna, age 8
FEBRUARY 2020 REVIEWS

The Blackbird Girls by Anne Blankman was one of the best books I've ever read! This book was a historical fiction book, based on the Chernobyl disaster in 1986. At that time, Valentina and her Jewish family were highly mistreated. Oskana's father was one of those people who mistreated them, Oksana was taught to hate Valentina. But, everything changes. My favorite character was Valentina Because of how she handled all the hardships that she faced, and how nice she was to Oksana even though Oksana was mean to her. I was very inspired by her determination and courage. Overall this is one of the best books I have ever read! — Daphne, age 11

If We Were Giants by Dave Matthews and Clete Barrett Smith is a book about bravery and learning to face your fears. This is a very unique story. The story takes place in the woods. The characters live in secrecy in the trees and they dress with leaves and vines. That's only one of the many unique things about this book. The characters show traits of creativity and loyalty. The authors make the fantasy seem so real, pulling you into the pages until you feel like you live in the story and you are witnessing it with your own eyes. — Mia, age 11

Sunnyside Plaza by Scott Simon is a great book that sends the message that orphanages do not always have the care to handle diseases that are deadly. I liked Sunnyside Plaza because when something exciting happens you do not know what is going to come next. I hope there is another Sunnyside book because it seems like there is going to be more. Sunnyside Plaza has some humor and a lot of excitement. The book was about a 16 year old girl telling her story working for an orphanage and having both exciting and sad moments through her time there. — Adro, age 8

I recommend Mindy Kim and the Yummy Seaweed Business by Lyla Lee because Mindy is a very interesting character. She just moved to America and started selling her Korean food at lunch to try to make friends. The book sends a good message that you don't need to sell food to make friends, you can just be who you are. If you like reading stories about school and trying to make friends and fit in then you will like this book. — Cailin, age 7

Zatanna and the House of Secrets by Matthew Cody is a good graphic novel because there are little clues throughout the story that add to one big mystery. Zatanna is a brave and outgoing character and it is fun to read about her trying to help her father, who is a magician. There is a good message in this novel which is that Zatanna stands up for what she thinks is right, even if that means having to stand up to bullies. If you like mysteries and graphic novels you should read this story. — Emily, age 7

Ghost Squad by Claribel Ortega - Ghosts aren't real. At least, that's what most people think. But Lucely Luna knows better. For her ghosts are an everyday thing. Lucely lives in a house in St. Augustine, crammed full of people- but not all of them are necessarily alive. In fact, Lucely and her father are the only living residence there! The rest are friendly ghosts from Lucely's currently deceased part of the family. Almost everyone is there- except her mom, but Lucely is never lonely, whether her companions are alive or not. One day, her perfect life is shattered when weird things begin to happen to the ghosts. So Lucely and her friend Syd decide to look through Syd's grandmother's spell books for something that could possibly help the spirits. When a spell goes awry, it unleashes something else- a powerful beast freed by the spell that is a threat to everyone in St. Augustine. The girls will need all their courage, and a little magic, to fend off the beast, or else risk everything they love. I loved this story because of its suspense, humor, and the perfect touch of magic to create a beautiful, heartfelt story. I hung on to every word as I read this delightful book, and I hope you will too. — Eva, age 10


I think Cats are People Too by Dave Coverly is pretty good. It's like a joke book. There's one comic that I liked where a dog is slurping out of a toilet and then the cat flushed the toilet. There's another with a fire hydrant where the cat thinks he's in the wrong bathroom, which I thought was pretty funny. The jokes are overall pretty good. — Arlan, age 8

Bad Best Friend by Rachel Vail is a book about a girl who has to learn to cope with bad things in her life, including bad friends, hurricanes, and broken elephants (If you're curious, read this book!). I loved this book because the characters had interesting personalities -- for instance, Danny loved garbage -- and were all funny in their own ways. I also enjoyed the hilarious puns and jokes that the author wove into the story. This truly is a book that deserves a place on your shelf. — Mia, age 11

One Last Shot by John David Anderson is a heartwarming book about this young boy named Malcolm. Malcolm never really had an interest for any sports but especially not baseball which was what he had been doing for quite a while just to please his dad. After he decided he was going to quit baseball he thought he was never going to enjoy a different sport. That is, until he found miniature golf. This book is told in a different way with Malcolm explaining everything that had happened while being in a mini golf tournament. I loved this book and I think a lot of other people would too. — Mira, age 12

The Summer of Impossibilities by Rachael Allen is a funny and relatable story of four girls who are forced to become friends. Scarlett, Skyler, Ellie, and Amelia Grace are drawn together by their mothers and a historic lake house where they have to spend the summer together. Throughout the book, the girls struggle with friendship, love, and being true to yourself, but they learn that they are stronger -in more ways they could imagine- together. I would recommend this book for middle school kids because it deals with some heavy topics, but it will keep you turning the pages and wishing for more. — Kaytaki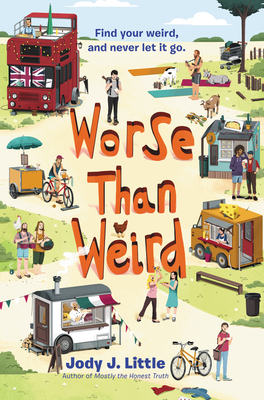 Do you enjoy scavenger hunts? Following clues? Reading? If you answered yes to any of these questions, this book is perfect for you. Worse Than Weird by Jody J. Little is an outstanding book. Each character has a different but relatable personality, which brings the book to life. Fans of the Book Scavenger and Mr. Lemoncello's Library series will definitely love this book. — Mia, age 11

Everything Awesome About Sharks and Other Underwater Creatures! - Who is the biggest celebrity in the ocean? Read this book to find out! This book is full of fun facts about the ocean and ocean life. It also has step-by-step instructions of how to draw some animals in the ocean, a field guide with ocean animals, and funny jokes about sea life. I enjoyed the cute and friendly illustrations. I would recommend this book to anyone who is interested in ocean life. I hope you like this book! — Kai, age 9
Something to Say by Lisa Moore Ramée is a book about learning to face your fears and speak up for what is right. This book is really interesting because Jenae is different from normal people. For instance, she prefers to be left alone and not have any friends, and she can control things with her brain. However, throughout the story, some of these things about her change. She discovers that changing yourself is sometimes the best thing to do. — Mia, age 11

Twist by Sarah Canon is a truly amazing book. It is full of twists in the plot like when Eli, is a writer who only wants to be the next Stephen King but ends up ruining Neha's drawings or paradise for the creeps. It's fiction but like all fiction books it's based off of something real or true. Neha is my favorite character because she created forest creeks and because she is a bold character like court (another character in twist.) — Sophia, age 10
Do you love learning about history? Do you love learning about dogs? Then Daring Dogs: 30 True Tales of Heroic Hounds by Kimberlie Hamilton is the book for you. This amazing book has true stories about dogs who had fantastic lives, plus facts about other dogs on nearly every other page. Each page has eye-catching illustrations (including one featuring an adorable penguin). I instantly loved every single brave little dog I met in this book. This book is made for every pup lover out there in this world. — Mia, age 11
JANUARY 2020 REVIEWS

What would you do if your favorite make-believe world was real? The Land of Roar is all about that. The Land of Roar is about a make-believe world that two kids played in when they were young. By the time they are 11 years old, they barely remember it. But when their grandfather gets trapped in it, they realize it's a real place and go save him. I would recommend it to anyone, even people who don't enjoy books. Anyone who enjoys the Narnia series will enjoy this book as well because it has similar elements. — Mia, age 11

The Twin by Natasha Preston is a suspenseful thriller type book that keeps you up trying to finish it. After their parents got divorced, 10 year old twin sisters Iris and Ivy were also split up, Iris going to live with their mom and Ivy with their dad. But after their mom surprisingly passes away Iris is forced to go and live with Ivy and their dad. The twins haven't lived together for years and have to get used to living together. But Iris is making that really hard because of the way she is acting. Ivy needs to get herself together and find out what is happening to Iris. This book is so exciting and a great read for any suspense lover. — Mira age 12

I enjoyed The Secret Runners by Matthew Reilly because of how the author connected different parts of the story together. For example, some elements that were heard in the beginning of the book reappear later in the story. I would definitely recommend this book to anyone who loves mystery stories as there is lots of suspense and different problems that occur throughout the book. My favorite part of the story was when the main character, Skye, was trying to escape with Jenny while the older version of Griff was trying to kill them. I also liked how the author involved a gamma cloud as one of the main problems. — Rohin

Like Nothing Amazing Ever Happened is an amazing book that talks about dealing with loss and your life going on after it. Justin's father recently passed away and Justin is still trying to figure out how to deal with it. There are a lot of things that Justin doesn't know, like how his best friend is so smart, he doesn't know how people can act like everything is fine when it clearly isn't, and most of all, he doesn't know what actually happened the day his father died. This book is a heartwarming realistic fiction that any person would enjoy. — Mira, age 12

The Thief Knot by Kate Milford is an amazing companion book to the Greenglass House Series. This book focuses on the Hakelbarend Family that we met in The Ghosts of Greenglass House. Marzana had been looking for an adventure for 6 months, since she had gotten back from Greenglass House in January. Then a mystery comes right to her. There had been a kidnapping. Her parents were trying to figure it out but Marzana wanted to too. She and her new friends formed a "knot" and tried to look for the victim. This book was amazing and any person who likes mysteries would be a fan. — Mira, age 12

I think that Swimming With Dolphins is a book that you cannot stop reading. I read it in a day and if there weren't so many other subjects in school it would've been half. This book shares that even if you love something it's okay if you're afraid of it as well. In this story the main character K.T has to leave her friends Kaytee and Cady to move from Iowa City, Iowa to sunny Fernbank, Florida. As a moving gift her parents get K.T tickets to Dolphina cove where she gets to swim with dolphins but in the end she's too afraid. When she goes to a friends birthday party at the same place she overcomes her fear and swims with her favorite dolphin, Cola! It is a perfect book for stop and go reading and I would 100% recommend it! — Mia, age 10

How to disappear completely by Ali standish is one of the best books I have ever read. It felt so realistic and I never knew what was going to happen next. Emma is a 7th grader whose "gram" (grandmother) just passed away. Her gram was her best friend they both had a great imagination. Suddenly Emma gets diagnosed with vitiligo, a disease that makes your skin lose its pigment. This book is all about her making new friends, getting enemies, and dealing with her vitiligo. This book is a must read if you like a suspense. — Daphne, age 11

The Rules for Being a Girl by Candace Bushnell and Katie Cotugno is an amazing novel, displaying thoughts and feelings of a teenage girl in today's society. The book is about the sexual advancements that a trusted teacher makes towards a student. This story brings out an array of emotions and true sympathy for girls experiencing things like this everywhere. — Addison, age 12

A Home for Goddesses and Dogs by Leslie Connor is an amazing book. This book is about Lydia and her new family. After her mom died,she moved unwillingly to Connecticut with her aunt and her dog, Although she doesn't like dogs, she ends up loving them. My favorite character is Lydia because she changes throughout the book.This is a story with strong female characters. I hope there will be a second story with the same characters or from a different perspective. Be warned this story is sad. Even though I haven't read other books by this author I love her writing already. I would recommend it to anyone. — Sophia, age 10

In The Best of Iggy by Annie Barrows, Iggy is the biggest troublemaker of them all. Basically, there are 3 different types of things we wish we hadn't done: Things we wish we hadn't done, but only wished we hadn't got in trouble for, things we wish we had done a little less, and things we wish we hadn't done at all. Iggy does them all in the book, and each one is funnier than the last! I love this book because Iggy is so funny and ever since you start reading it, you wonder What's the thing he truly wishes he hadn't done? I really love this book, and I really recommend it. — Sidrah, age 8

Tyrannosaurus Wrecks, Stuart Gibbs's latest edition to the Funjungle series, is sure to excite you! A tyrannosaurus's skull has been stolen from Teddy's friend's farm, even though it's a virtually impossible crime given the circumstances. Since the police don't think the case is legit, Teddy grudgingly agrees to solve it. As if that's not enough, the Barksdale twins are getting into a lot of trouble with illegally purchased reptiles, and Teddy has to put a stop to that. This book is really funny and there's a big plot twist close to the end that turns everything around! I would definitely recommend it. — Simrah, age 11

Seven Clues to Home by Gae Polisner and Nora Raleigh Baskin is just right for 8 - 10 year olds. Joy, one of the main characters, faces challenges throughout the story, and uses complex clues to find the one thing that makes her feel close to her friend Lukas who passed away on her 12th birthday. This story shows that you should never give up on something you haven't yet completed and that even if you lose something that means a lot to you it doesn't always mean its gone for good and that it will still be there when you need it most. — Mia, age 10

The Misadventures of Nobbin Swill - Meet Nobbin, a dung farmer for the royal castle. But one day, when he's digging, he finds a ring, but it's not any ring, it's the king's ring! When he tries to return it to the king, he just ends up stumbling into a mystery. I really like this book because everything happens because of the event before it! I also like how there are many references to fairy tales, like Snow White and The Seven Dwarves and Hansel and Gretel. I highly recommend this book, and you won't put it down until you finish it! — Sidrah, age 8

Midnight on Strange Street by K.E. Ormsbee is a thrilling sci-fi novel. Avery just moved to Callaway, Texas, where a new alien substance called glow has been discovered, plus the new sport glowboarding. Avery is on a glowboarding team called the Sardines, with her friends Dani, Bastian, and Lola. They're too good, because they have a special tie to glow that they don't even realize. Until they start using telepathy and telekinesis. And charts are showing a spike of glow activity in Callaway, all leading straight to the Sardines. I love this book because of the suspense of if they'll get discovered, and the suspense of what will happen in their races. — Simrah, age 11

Look by Zan Romanoff is a novel about finding and being yourself. The story focuses on a girl named Lulu. Lulu is a star on a social media platform called Flash - with 10,000 followers. Look is a really powerful book because it talks about subjects like feminism, control, and belonging and makes you think deeply about your place in the world. Look also makes you think about social media and its effect on the world. What makes this book great is that even though Lulu's life is in tatters, there are always people there to help her through the tough times. I definitely recommend this book. — Kaytaki
DECEMBER 2019 REVIEWS

Parked by Danielle Svetcov was an uplifting book about friendship, family and learning how to welcome help enough to help yourself. The story is about a 12 year old girl Jeanne Ann who road trips to San Francisco in her orange van with her mom, who is having trouble finding a job so they can move into an apartment. There's also Cal, the boy from across the street who can't resist helping out Jeanne Ann and her mom. A quick meaning fun friendship develops and though the story they lift each other up when they are down and always support one another. This book warmed my heart and it will warm yours too! — Sadie, Age 12

In Lila and Hadley by Kody Kiplinger, Hadley is angry at everybody. She is legally blind and her vision is getting worse, her mama is in jail, and she is moving in with her older sister. Then she meets Lila at the animal adoption center where here sister works. Hadley isn't a dog person, but Lila is different. As she takes mobility classes and trains Lila so she can be adopted, both of them are changed. I liked this book. — Bella, age 11

Nat Enough by Maria Scrivan is about a girl named Natalie, who is starting middle school. Her best friend, Lily, has ditched her, claiming she's not cool enough for her. Natalie tries to get Lily back, but just strays farther from herself. Will she realized that the real her is enough? Find out for yourself! This book was simplistic and was odd, but in a good way. It wasn't my favorite, but it was okay and was a quick read. — Bella, age 11